"The SEC Can't Continue to Punish Crypto": Coinbase CEO Slams Gary Gensler – Coinpedia Fintech News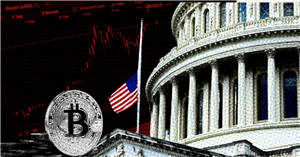 US lawmakers urged Gary Gensler to approve spot Bitcoin ETFs.

Coinbase CEO Brian Armstrong criticized the SEC's aggressive stance, saying it is stifling innovation.

House Republicans are advocating for a regulatory framework in the crypto space.
The recent hearing featuring Gary Gensler took an interesting turn, favoring the crypto market. In a push for action, four U.S. lawmakers urged him to promptly approve spot Bitcoin ETFs. On Tuesday, Congress expressed its concern, suggesting that the SEC might be stalling the approval of its first Bitcoin ETF without any compelling reasons.
While Bitcoin is recognized as a non-security asset, Gensler chose to withhold his decision, keeping the crypto community on edge.
So… what next?
Clashing Views: What's the Truth?
Gary Gensler's testimony was full of lies on crypto assets, and delays in forming clear laws are a strategy and political action. Brian Armstrong, CEO of Coinbase, didn't mince words, warning that if legislation for digital assets falls through, the crypto industry will resort to the U.S. Supreme Court for recourse.
Armstrong's frustration resonates with many in the crypto markets, who feel that the SEC's aggressive stance is stifling innovation. They have made it increasingly challenging to operate, and the constant legal battles are creating a hostile environment.
Also Read: SEC Chair Gary Gensler Says 'Vast' Majority of Crypto Tokens Meet the 'Investment Contract' Test
Coinbase vs SEC
Coinbase is in a series of lawsuits with the SEC, with allegations of unregistered exchange, broker, and clearing agency. However, Armstrong noted that the exchange had filed a petition seeking regulatory clarity last year and had taken the SEC to court in April 2023 to seek answers regarding its July 2022 petition concerning the agency's plans for formal rulemaking to guide the crypto industry.
He is clear that the SEC cannot continue to suppress the crypto industry, emphasizing that this is a critical moment for the U.S. Congress to address the crypto industry's regulatory needs. He also criticized the UK's ban on crypto payment, calling it unethical. 
The Supreme Court is Our Only Hope
Meanwhile, House Republicans are advocating for the "Financial Innovation and Technology for the 21st Century Act" for a regulatory framework in the crypto space.
What will happen to small traders who cannot fight the SEC in court? It may stop new money from entering the system. All big crypto CTOs like Ripple and Binance aim to leave the US for less regulation. Asian countries are the top pick as individuals are fed up with crooked banking institutions. Turkey may be the next crypto powerhouse, according to Binance. All the while, the SEC watches closely.
Read More: FASB Rules, Regulatory Clarity, and ETF Approvals Could Catapult Bitcoin to the Moon
A Call for Unity
Here's a million-dollar question for crypto fans: Is the SEC's growing hostility towards the industry justified?
At a hearing, SEC Chair Gary Gensler said the crypto industry is plagued by fraud, manipulation, and scams. Crypto industry leaders, including Coinbase, feel the SEC is becoming more hostile. Ripple's CEO said they need lawmakers' support to pass crypto-friendly laws.
Meanwhile, concerns have arisen that a potential U.S. government shutdown could further delay the progress of crypto-related bills. SEC Chair Gensler mentioned that if a spending agreement isn't reached by September 30, a significant portion of the SEC staff might face furloughs, impacting regulatory efforts. With rumors of Spot Bitcoin getting a go-ahead, the market may expect a breakout rally by mid-October.
Source: Read Full Article