The Strange Saga of Elon Musk, WhatsApp, & a Small MedTech Firm Continues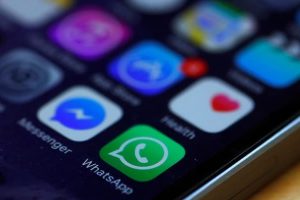 Ever since WhatsApp rolled out its new terms of services last week, the app has been caught in a maelstrom of public relations problems. News that WhatsApp would be collecting even more of its users' data caused waves of users to ditch the platform in favor of other encrypted messaging apps, like Telegram and Signal.
As a result, the Facebook-owned platform is pushing back the deadline for users to accept the new terms of service while simultaneously pursuing all of the avenues for damage-control it can.
Unintended consequences: the strange saga of WhatsApp, Elon Musk, and a small medical device firm
While WhatsApp's new terms of service were primarily met with friction by privacy-concerned individuals, the app really ran into trouble when Tesla co-founder Elon Musk urged his Twitter followers to "use Signal."
Use Signal

— Elon Musk (@elonmusk) January 7, 2021
The response was so powerful that Signal quickly became the #1-most downloaded app in the Apple App Store. In another twist of fate, a number of Mr. Musk's Twitter followers seemed to think that he was referring to a relatively small medical device firm known as Signal Advance (SIGL).
As a result, the company's share price skyrocketed: over just three days, the price rose from $0.60 to $70.85–an eye-popping 11,708 percent. The company's market cap also jumped from roughly $55 million to more than $6 billion.
Of course, the pump didn't last: once investors realized that a mistake had been made, the stock price plummeted. However, the stock's price is currently $13.54, and its market value $1.2 billion. While the drop is almost as shocking as the pump, the current price is still roughly 20 times more than what it was at the beginning of the year.
Other unintended consequences
In addition to the Signal Advance debacle, the exodus of users from WhatsApp to other encrypted messaging platforms has had a number of other unintended consequences.
For example, London-based finance publication Financial News reported that "the recent surge in the use of the encrypted messaging app Signal and its rival Telegram among bankers, traders and portfolio managers has compliance workers worried.
Indeed, "tracking WhatsApp chats of thousands of City workers during the pandemic has been a nightmare for compliance departments," the publication read. "Now, they have a new enemy to contend with: Signal."
WhatsApp claims "commitment" and "respect" for users' privacy, continues to collect reams of metadata
In the meantime, WhatsApp is continually trying to regain the trust of its users.
For example, the status update on WhatsApp's official WhatsApp account reads "We are committed to your privacy," and invites users "tap to learn more." The following images contain text explaining that WhatsApp "can't read or listen to your personal conversation" or see users' shared locations. The app also reminds users that it "doesn't share your contacts with Facebook."
Additionally, AndroidPolice reported that in India (WhatsApp's largest user market), the app took out a number of front-page ads in some of the country's top newspapers that read "WhatsApp respects and protects your privacy."
The ads also explain that the update to the terms of service "does not affect the privacy of your messages with your friends and family in any way." Instead, the ad says, the update only applies to interactions with businesses.
However, none of the ads attempted to explain the amount of metadata that WhatsApp actually does collect.
Compared to Signal and Telegram, the amount is staggering. According to Forbes, WhatsApp's metadata collection includes information on purchases, location, contact information, user content, identifiers, usage data, and diagnostics.
By contrast, Signal collects almost nothing–only its users' phone numbers, which are not shared unless the user calls or messages someone else on the platform. Telegram collects "metadata such as your IP address, devices and Telegram apps you've used, history of username changes, etc. If collected, this metadata can be kept for 12 months maximum."
Source: Read Full Article