Three Events That Could Propel XRP's Value: Crypto Influencer Weights In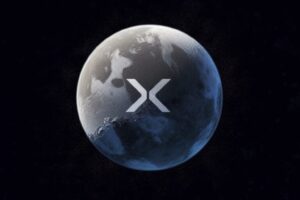 As various crypto analysts — such as Dr. Benjamin Cowen — have pointed out, XRP has retraced the entirety of the move that came after Judge Analisa Torres delivered her mixed ruling in the SEC v. Ripple lawsuit (which was initiated in December 2020).
Yesterday, Zach Rector, a well-known figure in the XRP community, took to micro-blogging platform X (formerly known as Twitter) to outline three major events that could serve as catalysts for a significant price increase for XRP.
According to Rector, these events are:
Denial of SEC Appeal: Rector suggests that if the U.S. court denies the Securities and Exchange Commission's (SEC) request to appeal the ruling that XRP is not a security, it could substantially impact XRP's price. The SEC is currently seeking court approval to challenge the ruling, which is unusual as parties typically cannot appeal until a case is fully resolved.
U.S. Bank Adoption of ODL: The second event Rector identifies is the adoption of Ripple's On-Demand Liquidity (ODL) product by a major U.S. financial institution. With regulatory clarity around XRP improving, the community is optimistic that U.S. banks will begin to adopt the digital asset.
SEC and Ripple Settlement: Lastly, Rector believes that a legal settlement between Ripple and the SEC could serve as another significant catalyst. Such a settlement would effectively end the multi-year lawsuit between the two parties.
Financial expert Shannon Thorp recently revisited her earlier predictions about XRP's future, focusing on qualitative factors that could influence its value. In a post published on X on 6 September 2023, Thorp challenged the widely held belief that utility will primarily drive XRP's price. She argued that this model is flawed because it depends on external business efforts for growth. Thorp emphasized that a higher XRP price would mean fewer tokens are needed for transactions, which would affect Liquidity Strength (LS).
Thorp also expressed skepticism about the role of chart analysts and their focus on Bitcoin's volatility. She argued that XRP's value should not be correlated with Bitcoin's performance. Instead, she directed attention to the influence of global financial entities like the World Bank, IMF, and BIS, noting that Ripple has engaged with these organizations. Citing a 2023 Ripple New Value report, she revealed that a majority of global finance decision-makers are already implementing cryptocurrency solutions and believe that crypto and blockchain technologies will significantly impact business and society.
Featured Image via Midjourney
Source: Read Full Article