Top Crypto Moguls Predict Bullish Trends on Crypto Market as Binance Converts $1 Billion Recovery Fund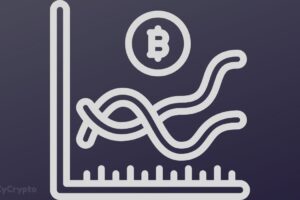 Bitcoin (BTC), Ethereum (ETH), and Binance Coin (BNB) could soon receive a significant boost in price fuelled by the mass conversion of the funds from Binance. On his Twitter, Binance CEO Changpeng Zhao announced the move to convert $1 billion Industry Recovery Initiative funds from BUSD to 'native crypto', such being Bitcoin and Ethereum alongside BNB.
Mass Buying Pressure Anticipated
This move could result in a massive influx of buyers and positive market sentiment for these three cryptocurrencies. According to Ki Young Ju, CEO of on-chain data firm CryptoQuant, the move, by producing $1 billion in buying pressure, could easily trigger a potential bullish signal for the crypto market.
OnchainDataNerd, a crypto analyst on Twitter, was quick to comment on the news, stating that the conversion of the Industry Recovery Fund from BUSD to BTC, ETH, and BNB means that the market could soon see extreme buying pressure. This news has left many investors and traders bullish on the market's outlook.
Bitcoin Gains Ground on Altcoins Amidst SVB Collapse
Santiment, a leading crypto analytics platform, reported that Bitcoin has been gaining ground on altcoins amid the recent rebound in the market. According to Santiment, 21,524 BTC have moved back to exchanges, its largest amount since September 13, 2023. Traders are taking profits while they can, and this could be a sign of more bullish sentiment to come.
The news of the conversion of the Industry Recovery Fund from BUSD to BTC, ETH, and BNB comes amidst the collapse of Silicon Valley Bank, which has caused some concern in the crypto market. The US Department of the Treasury and the Federal Deposit Insurance Corporation (FDIC) issued a joint statement assuring depositors that they would take necessary measures to safeguard their funds.
The joint statement also announced similar action for Signature Bank, a New York-based crypto-affiliated bank that went under after being toppled by customer withdrawals. This news relieved the crypto sector, considering that billions of dollars worth of crypto belonging to various firms were stranded in the two banks.
The conversion of the remaining $1 billion Industry Recovery Initiative funds from BUSD to native crypto is a potentially bullish signal for the crypto market. With Bitcoin gaining ground on altcoins and the recent news from the US government and financial regulators, it seems that the crypto market is poised for a rebound. However, investors should remain cautious and keep an eye on market trends before making any significant investment decisions.
Source: Read Full Article