TRON and BitGo Release Wrapped BTC, ETH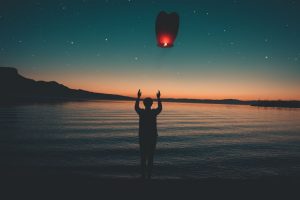 Two of the biggest names in the cryptosphere have joined forces. As per a press release, financial services firm BitGo has partnered with blockchain-based operating system TRON to launch two new assets on the latter's network.
The newly minted TRC20 assets – Wrapped Bitcoin (WBTC) and Wrapped Ether (WETH) – allow users to leverage the world's best-performing cryptocurrencies on the TRON network. The BitGo Trust will act as the sole custodian for the underlying BTC and ETH, while TRON will facilitate use-cases for the assets in its extensive ecosystem.
For the first time, WBTC and WETH can now be used for trading, saving, staking and borrowing on TRON, as well as put to use in other defi services native to the network.
"This is the beginning of a new era, wherein TRON's growing community may finally enjoy the unlimited potential of DeFi," said TRON boss Justin Sun. "Our blossoming alliance with BitGo has finally brought cross-chain solutions like WBTC and WETH to fruition. We dreamt of providing our users with the benefits of BTC/ETH without the high gas fees, and today it is a reality."
"As the custodian for wrapped tokens, BitGo is leading DeFi growth and generating liquidity across blockchains," added Chen Fang, the company's Chief Product Officer. "We are witnessing the growth of this ecosystem with unique and unexplored use cases for wrapped assets by bringing WBTC and WETH to TRON."
The Fast Rise of Wrapped Assets
Initially launched as ERC20 assets, Wrapped Bitcoin and Wrapped Ethereum are relatively recent innovations that enable users to utilize the world's most trusted digital assets on different networks. Before their conception, it was impossible to use bitcoin to interact with Ethereum-based defi products. Instead, the bitcoin would have to be sold in exchange for an ERC20 token like Ethereum or Tether (USDT), or fresh capital injected. Before TRON teamed up with BitGo, meanwhile, the former's defi services could only be accessed using its own TRC20 standard. 
In recent years, numerous defi protocols have thrown their support behind wrapped assets, which users can employ as collateral to obtain cryptocurrency loans typically paid out in stablecoins. The advent of wrapped assets brings greater liquidity to the cryptocurrency market and allows for trades to be executed more quickly, in the case of WETH. The increasing utility of WBTC in particular has been notable, with DeFi Pulse data indicating that the total value locked rose by 943% from mid-May to mid-August, 2020.
TRON's decision to mint WBTC and WETH is part of the blockchain's broader ambition to challenge Ethereum for defi supremacy. In 2020, the network launched its own versions of popular Ethereum-based primitives such as JustSwap, a naked reference to Ethereum's AMM Uniswap. TRON also launched its own version of stablecoin system MakerDAO, simply called JustStable.
The addition of Wrapped Bitcoin and Wrapped Ethereum will be a major boon for the network, as it looks to play its part in the expanding defi ecosystem in 2021.
Source: Read Full Article