Twitter Expands Price Index Feature To Cover 30 Crypto Assets As The Market Flips Super Green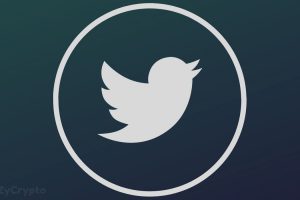 Twitter adds 30 more cryptocurrencies to its $Cashtags innovation, which shows real-time prices of assets. 
XRP, Tether, and Solana, among others, join Bitcoin, Ethereum, and stocks in line with Twitter's plan for virtual assets.
Dogecoin faithful celebrate their beloved asset's inclusion after a shocking snub when the policy started in December.
Elon Musk's leadership of Twitter has shown its commitment to crypto assets since his takeover last October with new crypto-friendly innovations and more promises for the future.
The social media giant has added 30 more digital assets to its $Cashtags feature which enables users to view the prices and other data of assets by the search icon. The newly listed tokens will join market leaders Bitcoin (BTC) and Ethereum (ETH), whose price indexes were incorporated last year.
Twitter added 30 of the top 50 cryptocurrencies by market cap, including (XRP), Binance USD (BUSD), Solana (SOL), Polygon (MATIC), Cardano (ADA), Litecoin (LTC), Shiba Inu (SHIB), Dogecoin (DOGE), etc. The Dogecoin community has been the most thrilled since the addition of DOGE to the feature, as it was surprisingly left out last year.
Despite the addition of 30 assets, there are still several snubs as Polkadot (DOT), Tron (TRX), and USD Coin (USDC) failed to make the cut, although following the initial announcement, the policy will continue to expand, covering more assets.
First rolled out on Dec 21, Twitter Business announced the $Cashtags feature, making price indexes, data, and graphs available to Twitter users when they search or tweet the names of top financial assets with the dollar sign or the known symbol of the assets. The feature kicked off with the two digital assets, BTC and ETH, with partnerships with Robinhood and TradingView to provide real-time price indexes. 
DOGE snubbed for Twitter Coin
After taking over the social media giant, Elon Musk shared big plans for the company, which included support for digital assets by integrating crypto payments with the platform. Although support has been shown for digital assets, their integration as a payment method has taken a step backwards with the Twitter Coin rumours.
The Twitter Coin feature will allow users to award other tweeps using Coins, but recent revelations show that the Twitter Coin will not be a cryptocurrency and will be bought through Stripe. Though not a digital asset, the use of Stripe keeps the hope alive as the company supports payouts in cryptocurrencies and has previously conducted tests on possible digital asset payments on Twitter.
Source: Read Full Article