UK FCA Warns on Clone Firm Impersonating Bank of America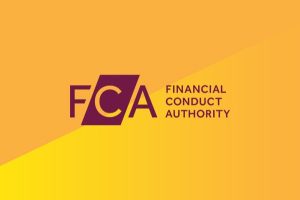 On Tuesday, the United Kingdom's Financial Conduct Authority (FCA) issued a warning about a clone firm that it's impersonating US-based Bank of America. According to the advisory, a fake firm using a domain dubbed boa-eu.com is arranging contact bridges with potential victims of fraud, claiming that they're representatives of the major US bank.
Bank of America is registered and authorized by the FCA under the legal name of 'Bank of America, N.A.' with the firm reference number 124642. It also only uses email inboxes with the legit domain bankofamerica.com to reach out to its customers. "This FCA authorized firm that fraudsters are claiming to work for has no association with the 'clone firm,'" the British financial authority warned.
A clone firm is a concept used by the British watchdog or refers to the tactics used by fraudsters when contacting people trying to convince them that they work for an authorized firm in the United Kingdom.
"This firm is not authorized or registered by us but has been targeting people in the UK, claiming to be an authorized firm," the FCA noted on its publication via its official website. Moreover, the watchdog stated that people dealing with authorized firms in the UK are entitled to access the Financial Ombudsman Service and the Financial Services Compensation Scheme (FSCS), which will also depend on the investment made.
In fact, the watchdog cautioned people that conducting businesses with clone firms exposes them to potential frauds.
Wells Fargo's Impersonators
In September, the UK FCA issued a warning about a clone firm impersonating Wells Fargo, the US-based bank giant. According to the note, the impersonators are using the legit details of the FCA-authorized Wells Fargo branch to scam people in the UK. Scammers used a domain name dubbed wf-europe.com to send emails to people and use a false address that does not coincide with the official one belonging to Wells Fargo Securities International Limited.
Source: Read Full Article