Visa Calls Off $5.3B Plaid Acquisition over Antitrust Concerns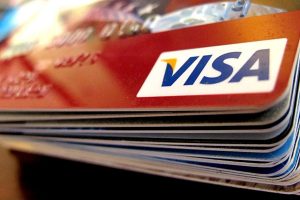 Payments giant Visa has called off its decision to acquire fintech startup Plaid for $5.3 billion following the backlash it faced over antitrust concerns from the US regulators, the companies officially announced on Tuesday.
Plaid offers technical infrastructure APIs that connect consumers, traditional financial institutions, and developers. It claims to have more than 200 million consumer accounts with 11,000 banks.
Visa and Plaid agreed on a merger deal in January last year as the former was expecting to gain greater access to the growing financial technology space. This deal, however, alarmed the US regulators over Visa's monopoly on the payments industry.
Facing the Regulatory Wrath 
The US Department of Justice also moved to court against the possible deal and sued Visa to block the acquisition. The allegations were primarily based on the Visa chief Al Kelly's previous statements, who saw the deal as an "insurance policy to protect their important US debit business."
He further stated that the deal was strategic and not a financial one.
In its lawsuit, the justice department alleged that the multi-billion dollar acquisition deal would allow Visa to maintain its monopoly in the payments market and will also allow it to set super competitive prices in online debit.
Confirming the termination of the deal, Kelly said: "It has been a full year since we first announced our intent to acquire Plaid, and protracted and complex litigation will likely take substantial time to fully resolve."
Meanwhile, Plaid is also facing a couple of other class-action lawsuits, which alleges its role in the violation of user data privacy by selling data to third-parties. One of the lawsuits even alleged that Plaid is offering Visa a large amount of data as a part of the acquisition deal. The fintech, however, publically denied all the allegations.
Source: Read Full Article