Was Brian Brooks too compliant for Binance?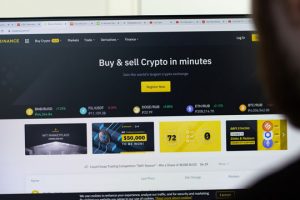 When Binance.US CEO Brian Brooks suddenly quit the company back in June, it didn't take much to read between the lines.
The resignation was announced via Twitter: Brooks tweeted on August 6 that he was resigning as the CEO of Binance.US, adding that "despite differences over strategic direction, I wish my former colleagues much success."
That Brooks was quitting mere months after being appointed was an eye-catcher. This addendum was especially peculiar. For one, it seemed designed to overtly distance himself and his work from the direction Binance.US is headed—Brooks could just have easily not said anything. But most importantly, Brooks had been brought on to leverage his lengthy history in government to help deal with the company's growing legal crises: from 2020 until 2021, he served as the Acting Comptroller of the U.S. Office of the Comptroller of the Currency (OCC), one of the U.S.'s banking regulators. Before that, he was general counsel for Coinbase. 
So, such a cryptic statement from the outgoing CEO would have been strange in any business. For it to come from a someone who was expressly (at least publicly) brought in as a regulation-friendly force in a business embroiled in legal turmoil, one is reminded of an ejector seat being launched from a burning aircraft.
For example, look at this interview Brooks did with CoinDesk in July, where he described Binance's growth. Not a month before his resignation, Brooks was enthusiastically teasing coming improvements to the company's legal assets over the next few weeks, and again reiterated that these sorts of improvements were why Brooks and his regulatory background were enlisted by Binance:
"Binance.US is a company that was specifically built to manage regulation. And so, it would make sense that we'd hire me, we'll hire [former regulator and Binance chief administrative officer Manuel Alvarez] and over time we'll hire more people of that background."
Indeed, Binance.US has always been intended as a regulatory heat sink whether Brooks knew it when he took over as CEO or not. Leaked documents from last year show that Binance.US was conceived as a way to distract U.S. regulators with a feigned commitment to compliance while quietly funnelling customers over to the main Binance platform by, among other things, teaching them to evade geo-blocking restrictions.
For Brooks to go from bragging about the strengthening of Binance.US' compliance strategy to citing 'strategic differences' while resigning in the space of a month, the implication was obvious: Binance had no interest in the kind of legitimate interest in compliance that a career regulator like Brooks would bring.
And now, according to a new story by New York Magazine's Intelligencer, that assumption would have been entirely correct.
According to the report, Brooks wasted no time in building a strategy for taking Binance.US from a company tainted by the reputation of its parent company and founder Changpeng Zhao (CZ) and moving it towards one which would be able to operate compliantly in the U.S. Part of this proposed strategy involved moving Binance's technology, which was being licenced to the Binance.US subsidiary—from Asia to the United States:
"The transfer was the final piece of the puzzle that Brooks believed would put Binance's regulatory problem in the past. But in the early days of August, as Brooks finalized the plans for the transfer, CZ suddenly pulled the plug… His strategy rejected, Brooks saw no path forward to resolving the company's regulatory issues, and therefore, could no longer work there."
The story confirms the cynical (but obvious) implications of Brooks' exit tweet. Brooks thought he was being brought in to make Binance U.S.-complaint; CZ actually only brought him in to make Binance look compliant.
Good for Brian Brooks. As we've reported in our coverage of Binance's legal troubles in the past, law enforcement has made it clear they won't just go after figureheads. For example, under the U.S. Racketeer Influenced and Corrupt Organisations (RICO) Act, law enforcement can and will go after employees who are effecting their boss' criminal enterprise. Understandably, Brooks wants no part of that.
For the top brass at Binance, their brief experience with a compliance-oriented CEO appears to have been enough for them to abandon the position entirely: the company has yet to give any indication that they have or intend to replace Brooks at all.
Follow CoinGeek's Crypto Crime Cartel series, which delves into the stream of groups—a from BitMEX to Binance, Bitcoin.com, Blockstream, ShapeShift, Coinbase, Ripple and 
Ethereum—who have co-opted the digital asset revolution and turned the industry into a minefield for naïve (and even experienced) players in the market.
Source: Read Full Article