Why Are Crypto Brands Investing in Sports Sponsorship?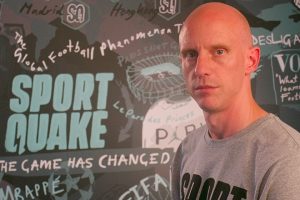 Last week, Crypto.com announced a huge 20-year, $700m deal to become the new naming rights partner of L.A's Staples Center – the latest news in a groundbreaking year for crypto brands and sports sponsorship. Looking to understand the emerging trend, Finance Magnates spoke with SportQuake CEO Matt House to understand why brands are investing at such pace, the benefits of sports sponsorship and where this trend is likely to take us in the future.
1, Hi Matt. Firstly, who is SportQuake and what do you do?
SportQuake is a sports marketing agency specialising in football sponsorship. Since 2006, we have helped high-growth businesses to create impactful sponsorship strategies that build their brand around the world.
SportQuake was founded in response to technological developments that were transforming sport into a valuable global marketing platform for brands. I saw a gap in the market to help digital-focused businesses capitalise on this platform to build multi-market brands quickly and at scale.
This model enabled us to pioneer football as a space for online betting brands to achieve their marketing goals, starting when Mansion became Spurs' front-of-shirt sponsor in 2006. We progressed to help online trading brands in a similar way – including the first Premier League sponsorship paid in bitcoin with eToro. Now, we are doing the same for the crypto sector.
2. 2021 has been a surge of activity in sports sponsorship by crypto brands. Could you give an overview of exactly what has been happening?
Crypto investment in sports sponsorship has boomed in 2021, with sector spending rising to $366m – a 5X year-on-year increase.
There are currently 56 crypto brands active in sports sponsorship. This number is growing rapidly with new partnerships announced daily.
Investment has come from a wide range of crypto businesses, including exchanges, blockchain, fan tokens, non-fungible tokens (NFTs) and has been dominated by an 'arms race' between Crypto.com and FTX spanning the NBA, UFC, F1 and European football.
These new pure play crypto investors are joining more established fintech spenders, such as eToro, and traditional financial services brands, like Standard Chartered.
3. You mentioned Crypto.com, who recently agreed to become the new naming rights partner of L.A.'s Staples Center. What will that partnership deliver for the brand?
The partnership will work on several levels for Crypto.com.
Firstly, it will build massive awareness in the key US crypto market. The Staples Center is one of the most iconic entertainment arenas in the US, with its multi-purpose nature – as a sport, music and exhibition venue – bringing the brand to a diverse range of audiences.
Secondly, the long-term nature of the partnership will automatically instill trust among Crypto.com customers and regulators alike.
Finally, with the naming rights partnership comes a range of exclusive hospitality and VIP experiences that Crypto.com can use to attain and retain customers.
4. Looking more generally, why are crypto brands investing in sponsorship at such an unprecedented rate?
The crypto industry is moving very fast, very global and brands are looking to scale very quickly.
Sports sponsorship has proven itself as a key part of the marketing tool kit for building digital-first brands generally and online sports betting and online trading brands specifically. Crypto brands look at this and want the same results, but faster.
Football sponsorship offers a proven platform for brand building, providing rapid brand awareness for companies to present themselves consistently to attractive demographics in key markets, across all key media channels, quickly and at scale.
It is also home to the world's most recognised teams and players. Aligning with these globally respected organisations and athletes drives trust and credibility with everyone from transacting customers to regulators, while also presenting the opportunity to create highly engaging content marketing and experiences.
From a financial perspective, it's also attractive to multi-market businesses, offering large economies of scale where a single investment, with one central football sponsorship strategy, can be leveraged throughout a company's sales and marketing strategy to drive business goals across all key markets.
The most telling proof point is the sector leaders who are committing to long-term strategies and growing these over time as they see more and more success. This includes eToro, who entered football with seven teams in 2018 and now have a football sponsorship portfolio of 26 teams.
5. How are these brands activating their sports sponsorship strategies to achieve impact?
Sports sponsorship can be leveraged throughout a company's sales and marketing strategy to drive business goals. The most successful brands don't use sponsorship in isolation, but instead, integrate it across all marketing and comms touch points in their business.
As mentioned, the 'always on' marketing platform and alignment with world-leading teams, leagues and athletes build awareness, trust and credibility.
Then there is the ability to attract and retain customers through experience-based activations, including player and legend appearances, prizes & competitions and matchday hospitality.
Crucially for crypto brands, sports partnerships also include the right for brands to have exclusive NFTs linked to their partner, which forms another additional revenue stream for the brand.
6. Finally, where do you think this trend is likely to take us next?
Based on the sports sponsorship adoption cycle to date and SportQuake market intel, 2022 will be the year crypto brands 'blow up' in football, with heavy investment across the board, including teams, leagues, players and the World Cup.
Seeking mass impact and awareness in non-US markets, brands will adopt football for its proven ability to drive growth for similar businesses (e.g. online sports betting, online trading).
Like these other brand sectors before, there will be an arms race to partner with the best football properties.
The difference with crypto is the speed that everything is moving. Everything is much faster so there is a short window of opportunity.
Now is the time to act. The best opportunities will be taken quickly and as we have seen before, first movers who act decisively and then invest consistently will reap the biggest rewards.
Source: Read Full Article