Why Bitcoin Is Once Again Considered a "Safe Haven"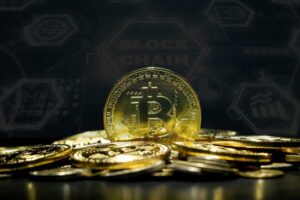 Bitcoin – the world's number one cryptocurrency by market cap – has had a couple of solid months. So solid, in fact, that it looks like many people are once again viewing the digital currency as a "safe haven," something that clearly wasn't occurring in 2022.
Bitcoin Is a "Safe Haven" Once Again
Last year was arguably the worst period on record for bitcoin and crypto. The digital asset wound up losing more than 70 percent of its overall value after hitting a new all-time high of about $68,000 per unit in November of 2021. By the end of 2022, the currency was trading in the mid-$16K range.
This wasn't the only problem crypto investors had to contend with. Several other assets made the decision to follow in BTC's footsteps. This caused the crypto space to lose more than $2 trillion in valuation. Everyone lost money, and there are many individuals that are severely down and out after the previous 12 months.
However, a few weeks ago, bitcoin hit $25K, the highest it's been in roughly six months. We are now seeing several new cases where bitcoin is being accepted as a digital payment method amongst stores and retail outlets, and there are many individuals out there who are once again returning bitcoin to its rightful "safe haven" status in their minds.
Azra Kojadinovic – president of the Serbia Chapter – said the following about bitcoin:
BTC's long-term outlook remains positive, and ETH's increasing popularity as a platform for creating dApps is driving its growth. As the adoption of cryptocurrencies continues to increase, the future of the cryptocurrency market looks bright.
He is confident that BTC's bullish jumps will last into the coming weeks and months. Whitney Setiawan – research analyst at crypto exchange Bitrue – echoed this sentiment and threw in a few good words for Ethereum, stating:
While enthusiasm is high, we may see long-term holders taking their gains, leading to a somewhat visible negative correction in short to mid-term. However, this recent upsurge has shown that the industry is becoming somewhat immune to negative regulatory pressures, and investors are taking positions that could change their bottom line in the future.
Both BTC and Ethereum Are Exploding
Lastly, Jenny Zheng – BD lead at ByBit – commented that with so many additional companies now willing to accept crypto for payments, these assets are going to see their values surge in the not-so-distant future. She mentioned:
This groundswell of adoption is further reinforced by the rising prevalence of BTC wallets, indicating a mounting number of individuals purchasing and retaining BTC as a secure store of value or investment vehicle. The recent trend of generating BTC non-fungible tokens (NFTs) is expected to exert additional pressure on adopting BTC.
It was initially thought that BTC would potentially be immune to inflation, which is what gave it its initial "safe haven" label.
Source: Read Full Article