Xbox Goes Crypto! Microsoft Console to Feature Cryptocurrency Wallet Integration – Coinpedia Fintech News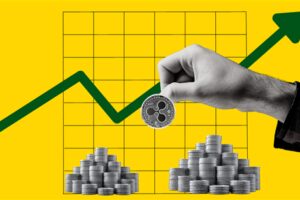 Microsoft is planning to integrate cryptocurrency wallets into its Xbox platform.

Microsoft's vision for the future includes a "cloud console" and other cutting-edge technologies.

Merging the world of gaming with cryptocurrency could have a significant impact on the crypto market.
In a surprise development, leaked documents have revealed Microsoft's ambitious plans to integrate cryptocurrency wallets into its Xbox platform. This move, if it comes to fruition, could have a major impact on both the gaming and cryptocurrency industries.
The Xbox Roadmap Leak
The details emerged from Microsoft's May 2022 Xbox roadmap, which found its way onto the Resetera gaming forum due to a mishap during the legal dispute surrounding Microsoft's ambitious $69 billion bid to acquire Activision Blizzard. This unexpected leak has exposed a new development: the potential integration of cryptocurrency wallets into Xbox platforms.
Phil Spencer, the head of Xbox at Microsoft, expressed his disappointment in a memo, emphasizing that while some of the leaked documents may be outdated, their plans have undergone significant revisions.
A Larger-Than-Life Vision
Microsoft's future "ecosystem generation" is grand. Including everything from consoles, phones, and PCs to web browsers and the revolutionary "cloud console," they're truly looking at a next-gen setup. This promising vision pegged for a 2028 release, will also integrate cutting-edge artificial intelligence and machine learning. Spencer hints that plans may continue to evolve, suggesting that the best is yet to be unveiled.
Also Read: Top Reasons Why the Crypto Market Is Up Today
Crypto Market Impact
Merging the world of gaming with cryptocurrency has had substantial implications for the crypto market. But with a giant like Microsoft, the sky's the limit. Firstly, it brings a volume of daily transactions, as millions of Xbox users might utilize digital currencies for in-game purchases. This could stimulate consistent demand, potentially increasing the stability and value of specific cryptocurrencies.
Moreover, the normalization of crypto transactions in gaming might drive other platforms to incorporate similar features, widening the acceptance and circulation of digital currencies. Additionally, by facilitating the trading of virtual gaming assets, an expansive, decentralized marketplace might emerge.
Such a marketplace could enhance the liquidity of crypto assets and pave the way for novel financial products and services tailored for the gaming community, causing prices to soar.
This Might Interest You: Bullish October Begins; Here are the Top Cryptos to Keep A Close Watch!
Source: Read Full Article