"XRP Can Empower Anyone": Ripple CTO Refutes Allegations of XRP Centralization – Coinpedia Fintech News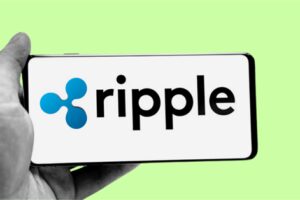 David Schwartz, Ripple's CTO, refuted allegations that XRP is centralized and only benefits the top 1%.

He emphasized that XRP's design allows anyone to use the ledger to track asset ownership and trade.

He also addressed concerns about the transparency of the ledger and the possibility of a hack.
In a recent response on X, Ripple's Chief Technology Officer, David Schwartz, took the opportunity to address allegations made by a user regarding XRP's blockchain protocol. The user had raised concerns, suggesting that XRP's design was unduly centralized, favoring the top 1% of users.
What did Schwartz have to say and what's the entire controversy all about? Read on.
Refuting Allegations 
A user had asked "Can you conclude the patent that XRP is created with a centralized design that will only benefit the top 1%?".
Schwartz, in a prompt and comprehensive manner, provided responses to all the allegations leveled against XRP's supposed centralization. He left no stone unturned in dismissing these claims.
Transparency and Security Concerns
In light of concerns about the Department of Homeland Security (DHS) potentially hacking XRP, Schwartz contemplated the transparency of the ledger contents and the existing regulations governing XRP.
"I'm not sure what a hack of XRP would even mean…" he said. Is it a modification to the ledger contents that deviates from the rules?"
He emphasized that any flaw enabling unauthorized changes would not only be a significant concern but would also be swiftly addressed to prevent future exploitation.
Clearing XRP's Name
Schwartz strategically refuted the claims, highlighting his understanding of the issue and questioning who precisely constitutes the top 1% and in what context. He underscored XRP's decentralized protocol, which allows anyone interested in utilizing the ledger to track asset ownership and engage in trading.
This Might Interest You: Ripple Price Prediction: Here's When XRP Price May Hit New All-Time High (ATH)
Source: Read Full Article