XRP Lawsuit: Blockchain.com Becomes Latest Platform to Delist XRP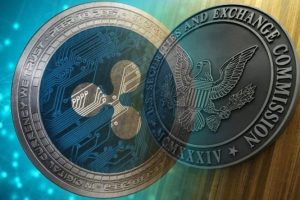 Blockchain.com, a popular blockchain explorer as well as a crypto wallet has joined the growing list of platforms delisting XRP trading services in the wake of the SEC lawsuit against Ripple and two of its executives. The blockchain explorer cum crypto wallet service provider notified its customers about halting XRP trading services via its official blog.
The firm in its official release said,
Due to the SEC's recent action against Ripple Labs, Blockchain.com will halt XRP trading beginning Thursday, January 14th at 11:59pm GMT. For all customers who have XRP balances, you will continue to have access to your XRP to send after we halt trading, but we will no longer support receiving more XRP in the Exchange.
Ripple's Series C Lead Investor Sues The Company
The SEC lawsuit has led to a delisting spree for XRP from major exchanges including the likes of Coinbase and Binance.US. Many believe this delisting spree would make XRP almost untradable at least in the US. If the delisting of XRP was not bad enough, one of Ripple's Series C leads investors Tetragon Financial Group is suing the company for making them invest in security.
Ripple in its defense claimed that its partnership deal with Tetragon already has a clause that if XRP is deemed as security in the future they would have the option to having Ripple redeem their Ripple equity. However, at present, the case is currently underway and they are only accused of distributing security and therefore the lawsuit filed by their lead investor holds no ground.
The official statement read,
In Ripple's Series C investment agreement, there is a provision that if XRP is deemed to be a security on a go-forward basis, then Tetragon has the option of having Ripple redeem their Ripple equity. Since there has been no such determination, this lawsuit has no merit. We are disappointed that Tetragon is seeking to unfairly take advantage of the lack of regulatory clarity here in the U.S. The courts will provide this clarity and we are very confident in our position.
To keep track of DeFi updates in real time, check out our DeFi news feed Here.
Source: Read Full Article