XRP Lawsuit Sees New Twist As Ripple And SEC Push For Extension of Joint Motion to January 13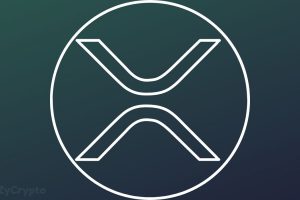 The case between Ripple Labs Inc. and the U.S. Securities and Exchange Commission (SEC) continues to wrap up. In a new joint motion, both parties filed for an extension to file Daubert Motions until Jan. 13, 2023. The extension will also affect the filing accompanying redacted exhibits on the public docket.
Attorney James K. Filan, an XRP community member, first shared the filing. He notes that the court has already granted the motion. He also adds that the filing comes on the back of the court's Dec. 19 sealing ruling.
The Daubert motion is a type of motion that seeks to exclude the presence of an expert's testimony to a jury. In this case, it aims to protect third parties' confidential and legitimate privacy interests.
The sealing ruling saw Ripple score another minor win in the case. The court granted the company's request to redact documents submitted in connection with the Daubert Motions. In particular, Ripple was permitted to redact case documents submitted by MoneyGram and "third party A's."
MoneyGram, formerly a Ripple partner, requested to redact the deposition transcript of one of its officers. Third-party A's refer to non-parties subpoenaed for documents and testimony in the lawsuit. These parties requested the redaction of seven documents to which Ripple has consented.
In contrast, the SEC had a minor loss in the ruling. The regulator's motion was granted and denied in part. The court denied the SEC's request to redact the names of the consulting firms that assisted its expert witnesses. However, it granted its request to redact documents and exhibits submitted in connection with the Daubert motions.
Experts still expect the case to end around March 2023
The SEC vs Ripple case just clocked two years since it began in Dec. 2020. However, experts like Attorney Filan, who have followed the case, expect to see a dispute resolution soon.
Filan predicted in November that District Judge Annalisa Torres would make her ruling on all pending issues in the case on or before March 31, 2023. This ruling will include both the expert motion and the summary judgment.
For its part, Ripple expects to receive a favourable ruling in the case. The blockchain-based fintech company has reiterated severally that it is confident in its arguments in the case. At present, the embattled XRP token trades at $0.35, up 2.49% in the last 24 hours.
Source: Read Full Article