German Housing Construction Cancellations At New High – Ifo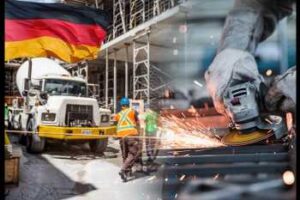 Germany's residential construction sector crisis continued to intensify in August with the number of project cancellations hitting a new high, mainly due to rising costs and higher interest rates, a survey from the ifo Institute revealed Tuesday.
In August, 20.7 percent of companies reported canceled housing projects, up from 18.9 percent in the previous month, the findings of a survey by the think tank showed.
"We haven't seen anything comparable to this since the survey began in 1991," Head of Surveys at ifo Klaus Wohlrabe said.
"The uncertainty in the market is huge."
In addition to the surge in construction costs and higher interest rates, which have made many projects that were still profitable in early 2022 no longer viable, the scaling back of subsidies due to tighter energy regulations is putting a strain on builders' calculations, Wohlrabe added.
The ifo survey also showed that 44.2 percent of companies reported a lack of orders in August, up from 40.3 percent in July. In the same month last year, the share was only 13.8 percent.
Further, 11.9 percent of housing construction companies reported financing difficulties, which was the highest proportion in over three decades.
At -60.1 points, business expectations were at an exceptionally low level as a majority of companies fear further declines in business in the coming six months, ifo said.
The latest purchasing managers' survey by S&P Global had shown that Germany's construction activity continued its downward trend in August amid a steep fall in residential building projects due to the impact of rising interest rates.
The PMI survey showed that housing activity contracted at the fastest rate in thirteen-and-a-half years.
German constructors remained pessimistic about expectations of future activity and their morale fell to the lowest level in nine months, the S&P Global survey showed.
Source: Read Full Article