German ZEW Economic Confidence Improves Moderately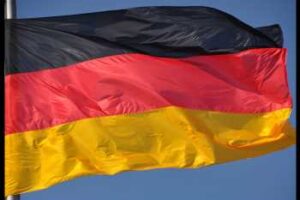 Germany's economic sentiment unexpectedly improved in September as interest rates are estimated to have peaked in the euro area and the U.S., but financial market experts' assessment of the current situation turned more pessimistic, survey data from the ZEW-Leibniz Centre for European Economic Research showed Tuesday.
The ZEW Indicator of Economic Sentiment unexpectedly rose to a three-month high of -11.4 in September from -12.3 in August. The score was forecast to fall to -15.
By contrast, the current situation index declined sharply to -79.4 from -71.3 in the previous month. This was the lowest score in three years and also weaker than the -75.0 forecast.
"The brighter economic prospects for Germany align with a notably more optimistic view of international stock market developments," ZEW President Achim Wambach said.
"This is, at least in part, attributed to the increasing proportion of respondents who anticipate stable interest rates in the eurozone and the USA," Wambach added. Moreover, experts expect a further easing of China's interest rate policy.
Financial market experts' confidence on the euro area showed a decline in September. The corresponding index fell 3.4 points to -8.9. Likewise, the current situation index dropped 0.6 points to -42.6 in September.
The EU forecast the euro area to log a weaker-than-estimated growth this year and next as rising consumer prices continued to weigh on domestic demand and monetary policy tightening works its way through the economy.
In the summer interim forecast, the EU projected the 20-nation currency bloc to grow 0.8 percent in 2023 and 1.3 percent next year.
The German economy is forecast to contract 0.4 percent this year but to grow 1.1 percent next year.
Source: Read Full Article