H&M Group Q3 Profit Surges, Sees Weak Sales In Sept.; To Buy Back SEK 3 Bln Shares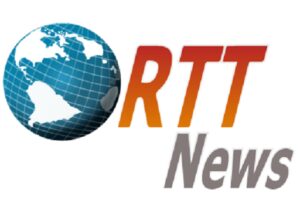 Swedish retailer Hennes & Mauritz AB or H&M Group (HNNMY.PK,HMRZF.PK,HEN.L) reported Wednesday a surge in third-quarter profit amid absence of last year's hefty charge, increase in net sales and weak expenses. Further, the board of directors has decided to buy back the company's own B shares for 3 billion kronor starting from September 27.
For the third quarter, result after tax increased to 3.32 billion Swedish kronor from last year's 531 million kronor. Earnings per share were 2.04 kronor, up from 0.32 krona a year ago.
Operating profit surged to 4.74 billion kronor from last year's 902 million kronor. This corresponds to an operting margin of 7.8 percent, up from 1.6 percent a year ago.
The last year's results were hurt by one-time costs of 2.10 billion kronor for winding down the Russian operations. Adjusted for these one-time costs, the increase compared with the previous year was 58 percent.
Net sales increased 6 percent to 60.90 billion kronor from 57.45 billion kronor a year ago. In local currencies, net sales were flat.
Sales for Portfolio Brands in the third quarter increased 16 percent in SEK and by 10 percent in local currencies. Sales growth mainly reflected pent-up demand for summer garments following a cold May in most of its major markets.
Selling and administrative expenses decreased 4 percent. In local currencies, these expenses decreased by 10 percent.
Looking ahead, the company said sales during September 2023 are expected to decrease by 10 percent in local currencies. The discontinued operations in Russia account for 4 percentage points of the decrease.
H&M is developing well in Latin America and plans to open its first store as well as online in Brazil in 2025. H&M plans to gradually reopen most of its stores in Ukraine from November 2023 onwards.
For more earnings news, earnings calendar, and earnings for stocks, visit rttnews.com.
Source: Read Full Article