Hornbach FY21 Profit Climbs, Lifts Dividend; Sees Weak Adj. EBIT, Flat Sales In FY22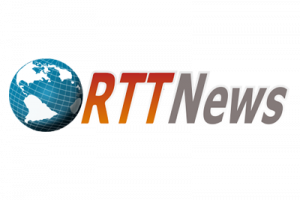 German home improvement superstore operator Hornbach Group (HBAPF.PK) reported Thursday that its fiscal 2021 consolidated net income before minority interests climbed 63.3 percent to 201.4 million euros from last year's 123.3 million euros.
Earnings per Holding share were 10.33 euros, up 57.5 percent from 6.56 euros last year.
EBIT was 311.9 million euros, 46 percent higher than prior year's 213.8 million euros. Adjusted EBIT grew 43.8 percent to 326.4 million euros from prior year's 227.0 million euros. The adjusted EBIT margin climbed to 6 percent from 4.8 percent a year ago.
Net sales grew 15.4 percent to 5.46 billion euros from prior year's 4.73 billion euros, driven by strong customer demand. The company recorded significant growth in online business.
Further, the Board of Management and Supervisory Board will propose increasing the dividend to 2.00 euros from 1.50 euros for approval by the Annual General Meeting to be held on July 8. For Hornbach Baumarkt AG, it is planned to increase the dividend to 0.90 euro from 0.68 euro.
Regarding the current trading, the company said the start to the 2021/22 spring season was affected by restrictions on sales, which varied from region to region in terms of their strictness and
duration, and by changeable weather conditions. However, these factors were countered by ongoing high customer demand across all distribution channels.
Looking ahead for fiscal 2022, Hornbach Group expects flat consolidated sales. Adjusted EBIT is expected to fall short of the prior year level, but significantly exceed 227.0 million euros reported for the pre-pandemic 2019/20 financial year.
Source: Read Full Article