Italy's First GDP Contraction In Nearly 2 Years Sparks Recession Worries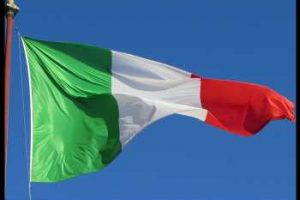 Italian economy shrank marginally in the fourth quarter of 2022 after expanding in the previous seven quarters, led by weaker domestic demand and lackluster industrial and farm sector performance, preliminary data from the statistical office Istat showed on Tuesday, triggering fears of a mild recession.
Gross domestic product shrank 0.3 percent sequentially in the December quarter, reversing a 0.5 percent rise in the September quarter. Economists had forecast a 0.2 percent fall for the final quarter of 2022.
Further, this was the first decrease in GDP since early 2021.
Among sectors, there was a contraction in both the agricultural and industrial sectors amid a slight growth in the tertiary sector, the agency said.
Year-on-year, GDP growth slowed to 1.7 percent from 2.6 percent in the previous quarter. That was slightly above the expected increase of 1.6 percent.
On the expenditure side, there was a negative contribution by the domestic component, gross of change in inventories, and a positive one by the net export component, ISTAT said.
In 2022, GDP advanced by a calendar and seasonally adjusted 3.9 percent compared to 2021, when the economy grew 6.6 percent.
The carry-over annual GDP growth for 2023 is equal to 0.4 percent, the statistical office said.
Read more: Eurozone Private Sector Downturn Softens In December
Earlier on Tuesday, the International Monetary Fund raised Italy's growth forecast for this year to 0.6 percent from an earlier projection for 0.2 percent contraction. The growth estimate for 2022 was lifted to 3.9 percent from 3.2 percent. Growth for 2024 was projected at 0.9 percent.
The detailed figures for the fourth quarter and full year GDP will be published on March 3.
The small contraction in fourth quarter GDP might mark the start of a very short minor technical recession, which is likely to end in the third quarter, ING economist Paolo Pizzoli said.
"The first quarter of 2023 will likely see the economy still suffering the effects of the inflation wave on private consumption through the disposable income channel," the economist noted.
"However, as in 2022, a resilient labor market will likely act as an effective shock absorber for households, providing partial compensation."
Separate official data showed that Italy's unemployment rate was 7.8 percent in December, unchanged from November, which was the lowest unemployment rate since April 2020.
Data also showed that the employment rate rose marginally to 60.5 percent in December from 60.4 percent in the previous month.
The unemployment rate among young people aged between 15 and 24, decreased to 22.1 percent in December from 22.6 percent a month ago.
Source: Read Full Article