Shin-Etsu Chemical 9-month Results Climb; Lifts Dividend, FY Outlook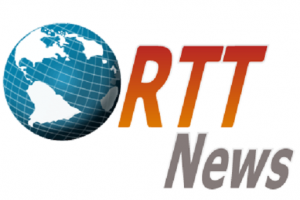 Shin-Etsu Chemical Co., Ltd. (SHECF.PK,SHECY.PK), a Japanese chemical maker, on Thursday reported that its nine-month net income attributable to owners of parent climbed 63.8 percent to 578.52 billion yen from last year's 353.14 billion yen. Earnings per share were 1,415.68 yen, compared to 849.18 yen last year.
Operating income grew 68.32 percent from last year to 808.23 billion yen.
Net sales were 2.16 trillion yen, up 45.8 percent from 1.48 trillion yen a year ago.
Looking ahead for the fiscal year ending March 31, 2023, the company has raised its guidance.
For the year, net income is now expected to be 708 billion yen or 1,738.83 yen per share and operating income of 995 billion yen, on net sales of 2.78 trillion yen.
Earlier, it was expecting net income of 680 billion yen or 1,670.65 yen per share, on net sales of 2.70 trillion yen.
The outlook reflects a year-over-year growth of 41.6 percent in attributable net income, 47.1 percent in operating income and 34 percent in net sales.
The company further said that the year-end dividend for the fiscal year ending March 31, 2023 is expected to be 275 yen per share, an increase of 50 yen per share from the interim dividend of 225 yen per share.
As a result, the company projects that the dividend on an annual basis will be 500 yen per share, an increase of 100 yen per share from the dividend for the previous year.
In Japan, Shin-Etsu Chemical shares were trading at 17,585 yen, up 0.6 percent.
For more earnings news, earnings calendar, and earnings for stocks, visit rttnews.com.
Source: Read Full Article