WIX Loss Narrows In Q1, Adj. EPS Beats View; Sees Higher Q2 Revenues; Lifts FY23 View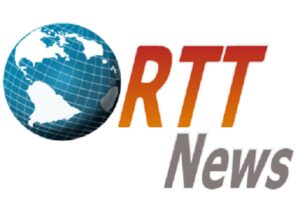 Wix.com Ltd. (WIX), a cloud-based platform developer, Wednesday reported narrower loss for the first quarter of 2023 on higher revenues, especially from Creative Subscriptions and business solutions segments.
First-quarter loss decreased to $10.63 million or 0.18 per share from a loss of $227.28 million or $3.95 per share last year.
Adjusted earnings were $51.09 million or $0.91 earnings per share, compared to a loss of $41.39 million or $0.72 loss per share in the prior year.
On average, 14 analysts polled by Thomson-Reuters expected the company to report earnings of $0.14 per share for the quarter. Consensus estimates typically exclude one-time items.
Total revenue increased 10% to $374.1 million from $341.59 million last year. The Street was looking for revenues of $369.35 million for the quarter.
Creative Subscriptions revenue grew 9% year on year and business solutions revenue increased 11%.
Looking forward to the second quarter, the company expects revenue to be between $380 million and $385 million, a growth of 10 percent to 12 percent from last year. The revenue guidance is above the Street estimate of $377.46 million.
Further, for fiscal 2023, the company now expects revenue between $1.52 billion and $1.54 billion, a growth of 10% to 11% from last year. The company previously expected revenue of $1.51 billion to $1.53 billion, a growth of 9% to 11%. The new revenue outlook is in line with or above the Street estimate of $1.52 billion.
On Tuesday, shares of Wix closed at $81.45, up 4.13% or $3.23 on the Nasdaq. In the after-hours trading, the stock moved up 3% further to trade at $83.90.
Source: Read Full Article