Ethereum ($ETH) Breaks $1150, Reaching Highest Level It's Been Since January 2018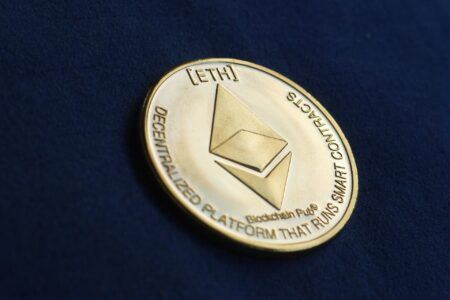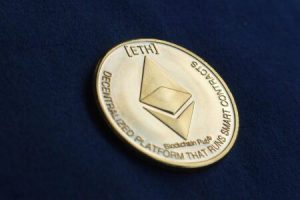 According to data by TradingView, around 06:37 UTC on Monday (January 4), on Bitstamp, the Ether (ETH) price broke through the $1150 level to reach $1165.86 (one minute later), the highest price it has been since January 2018.
Per data from CryptoCompare, as of 10:36 UTC on January 4, in the past 12-month period, the ETH price has gone from $134.33 to $934.69 (where it is now), meaning a gain of 595.82% vs USD.
Ether's strong performance in the past few months has put Ethereum fans in a very bullish mode. For example, here is what crypto investor Ryan Sean Adams, who is the Founder of Mythos Capital, the author of popular DeFi newsletter "Bankless", and the co-host of the "Bankless" podcast, said yesterday:
Crypto analyst Alex Saunders says that Bitcoin's quick and smooth run from $20K to $34K has left many investors thinking that a similar fate awaits Ether and that it might not be long before Ether breaks its all-time high of $1400 and that this might be the last chance they have to buy ETH below $1400.
Eric Conner, who is the Product Manager at Gnosis, as well as the host of the "Into the Ether" podcast and the Editor of the EthHub newsletter, reminded us earlier today of what Techcrunch had said about Ether back on 2 September 2018.
On-chain market intelligence startup Glassnode points out that Ethereum network fees are near all-time highs.
This makes it prohibitively expensive to use DeFi projects such as Uniswap. Here are two crypto analysts/researchers who were were complaining about this earlier today:
Ki Young Ju, the CEO of South Korean blockchain analytics startup CryptoQuant, believes that as an increasing percentage of Ether's supply gets staked in ETH2 desposit contract, the price of ETH should go up.
And of course, another thing that should help ETH continue its impressive price rally is the upcoming launch (on February 8) of CME Group's Ether futures.
Featured Image by "AgelessFinance" via Pixabay.com
The views and opinions expressed by the author are for informational purposes only and do not constitute financial, investment, or other advice.
Source: Read Full Article