77.7% FX Traders on Polish Brokers Ended 2020 in Losses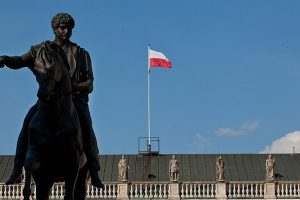 The Polish financial markets regulator, locally known as Komisja Nadzoru Finansowego (KNF), has published on Thursday its annual report on the forex market transactions. According to the regulator, 77.7 percent of forex traders ended up in losses in 2020.
The report published by KNF, which collects and compiles trading data from all regulated over-the-counter (OTC) platforms, outlined that retail traders account for 99.3 percent of active traders in the forex market.
Poland-regulated brokers take both Polish and international traders as clients. These brokers are also popular as they offer up to 100:1 leverage, contrary to the European Securities and Markets Authority-recommended maximum level of 30:1.
A Loss Making Trade
The latest KNF report shows that the number of loss-making forex traders has increased last year compared to 2019 when the figure improved significantly to 73 percent. The average amount of loss by each trader in 2020 remained at PLN 11,370, while the figure was only at PLN 6,354 in the previous year, for both Polish and international clients.
The statistics remained almost similar for only Poland resident traders as 77.4 percent of them lost deposits at an average of PLN 12,693.
The report further outlined that a total of 17,914 traders, both Polish and international, realized a total profit of PLN 277.4 million, while the realized customer losses came in at almost PLN 1.19 billion. For Polish residents, the total realized profits remained PLN 162 million, compared to the loss of PLN 660.7 million.
Interestingly, both realized profits and losses skyrocketed last year, when compared to the data of the four previous years, mostly due to the retail trading frenzy triggered by the various aspects of the Covid-spurred lockdown.
Source: Read Full Article