Bitcoin ($BTC) Trading Into Binance's Stablecoin $BUSD Rose Nearly 400% YTD: Report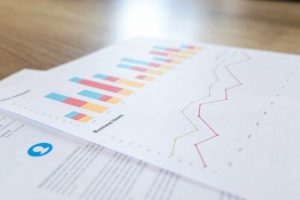 Bitcoin ($BTC) trading into Binance's stablecoin BinanceUSD ($BUSD) has risen by 394% year-to-date after rising 0.44% in the month of August to 2.14 million bitcoin in trading volume, as the leading cryptocurrency exchange's stablecoin sees its importance rise.
According to CryptoCompare's August 2022 Exchange Review report, year-to-date BTC/BUSD trading volumes have risen a whopping 304% to a new all-time high, while USDC and TUSD have seen their trading volumes decline 11.4% and 63% respectively.
Bitcoin trading into Tether's USDT stablecoin rose 15.4% to 10.1 million BTC in August, as "trading volatility returned to the markets." Per the firm, this is the highest volume recorded for BTC/USDT since June 2020, with USDT's market share of BTC trading into fiat or stablecoin rising to 66.4%.
The rise of BUSD's trading volume is relevant as earlier this month  Binance has announced it will start converting existing user balances and new deposits of USD Coin (USDC), Pax Dollar (USDP), and True USD (TUSD) into its own stablecoin Binance USD (BUSD).
The conversion is scheduled to begin on September 29 and essentially means Binance will stop supporting several major stablecoins, including the second-largest, USDC. It's issued by Circle Financial and has a market cap of nearly $51.8 billion, behind only Tether's $67.5 billion market cap when it comes to stablecoins.
The move, according to Binance, is intended to "enhance liquidity and capital-efficiency for users." The exchange will also remove and stop trading on spot pairs involving USDC, USDP, and TUSD.
Analysts at JPMorgan have said that Binance's move will benefit Tether, as it will increase the cryptocurrency's importance in crypto trading. The investment bank noted that -Tether's market share of the stablecoin ecosystem has been declining over the past 18 months, which shows its importance has been dwindling. The company added:
In our opinion, Tether's importance is not only confined to its market cap share in the stablecoin universe but also depends on its usage, in particular in trading.
CryptoCompare's report also points out that last month derivatives trading volumes across all centralized exchanges rose 1.91% to $3.16 trillion, registering their first rise in three months. Spot volumes rose 36.8% to $1.91 trillion, recording the second-largest month by volume in the year.
According to the report, the derivatives market has dominated crypto trading volumes historically. Its loss of market share "reflects the uncertain macroeconomic conditions with rising inflation rates and a looming threat of recession"
Image Credit
Featured Image via Pixabay
Source: Read Full Article