Bitcoin Tops $40K for First Time, Doubling in Less Than a Month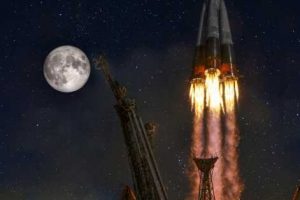 Causing observers to run out of superlatives and Google users to query about whether a crash is coming, bitcoin's price topped $40,000 for the first time Thursday, only hours after the leading cryptocurrency blew past $38,000 and $39,000.
The price of bitcoin set a new-all time high of $40,123.30, up 13.45% over the last 24 hours. Yesterday, bitcoin passed $36,000 and $37,000 for the first time before rocketing today past $38,000, $39,000 and now $40,000.
It continues a wild start to 2021 and follows a landmark year in which the cryptocurrency rose more than 300%, with an almost 50% gain in December alone. On Nov. 30, bitcoin breached a nearly three-year-old high of $19,793. By the close of Dec. 31, the cryptocurrency had risen about $10,000.
Seven days into 2021, bitcoin is on pace to put December's performance to shame. It's now up 36%, or about $11,000.
Bitcoin's price is now more than twice that previously mentioned all-time high of $19,783 reached during 2017's bull market run.
The prevailing narrative of this record-setting run is a growing view that bitcoin represents a form of "digital gold," a view that has brought a flood of institutional investors into the cryptocurrency. Among them: Anthony Scaramucci's Skybridge Capital ($182 million in December); insurance giant MassMutual ($100 million in December); and Guggenheim Investments (up to 10% of its $5 billion macro fund).
The latest records, however, may have more to do with the storming of the U.S. Capitol on Wednesday by President Donald Trump's supporters believing the election was rigged and upset by the certification process that was underway than with any inflation hedge.
Global macro uncertainty has the potential to devalue fiat currencies, which in turn could potentially increase the attractiveness of bitcoin. A disputed election followed by protestors breaking into the Capitol with at least one person being shot and killed would seem to fall under the category of "uncertainty."
In addition, with the Democrats now in control of both the House and the Senate in the U.S. the chance of increased government spending is viewed as going up. Increased spending is considered a possible source of inflation, against which bitcoin is viewed as a hedge.
With a market value now of $746 billion, bitcoin is more valuable than all but seven publicly traded companies, sitting between Tesla at $758.8 billion and Tencent at $723.0 billion.
The market's supply of dollar-pegged stablecoins is keeping pace with bitcoin's meteoric rise. Since New Year's Eve, the supply of tether has growth by over 10%, reaching 22.7 billion USDT at last check. Total supply of the runner-up stablecoin, Circle's USDC, has also grown by double-digit percentages so far in January, currently sitting at 4.4 billion USDC, according to Glassnode.
UPDATE (Jan. 7, 13:10 UTC): Adds new all-time high, fixes current price.
UPDATE (Jan. 7, 16:21 UTC): Adds new all-time high.
Source: Read Full Article