Buying the Dip: Multibillion-Dollar Microstrategy Invests $10 Million More in Bitcoin – Markets and Prices Bitcoin News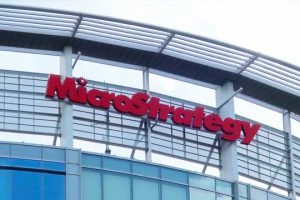 Nasdaq-listed multibillion-dollar company Microstrategy has purchased more bitcoins. With the latest buy of the cryptocurrency worth $10 million, the company now holds 70,784 bitcoins in its treasury.
Microstrategy's Bitcoin Holdings Rise to 70,784
The Nasdaq-listed Microstrategy (NASDAQ: MSTR), with over $5 billion in market cap, has bought 314 more bitcoins. CEO Michael Saylor announced Friday:
Microstrategy has purchased approximately 314 bitcoins for $10.0 million in cash in accordance with its Treasury Reserve Policy, at an average price of approximately $31,808 per bitcoin. We now hold approximately 70,784 bitcoins.
At the time of writing, the price of bitcoin on markets.Bitcoin.com stands at 32,223 per BTC. It has fallen about 22% from an all-time high of above $41K on Jan. 8 but has risen about 70% since the beginning of December.
Saylor has been one of bitcoin's most bullish proponents in the institutional space. He believes that "Regulatory clarity will accelerate the adoption of bitcoin by corporations and institutional investors," the CEO said this week. He revealed in October last year that he personally owns 17,732 BTC.
Microstrategy began stockpiling BTC in August last year when it made bitcoin the company's primary reserve asset. In December, the company purchased 29,646 bitcoins for $650 million at an average price of $21,925 per bitcoin. Its aggressive bitcoin purchase strategy has caused a Citigroup analyst to downgrade the company's stock to a sell rating.
Source: Read Full Article