CFI Financial Enables Fractional Stock Trading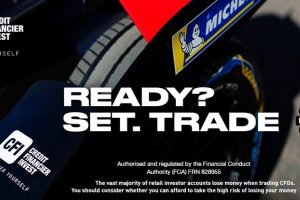 CFI Financial Group, a multi-regulated forex and CFDs broker, has updated its trading services and is now allowing clients to trade fractions of a stock.
Announced on Monday, CFI clients can trade as low as 10 percent of stock from a broad list of over 300 company shares CFDs. The broker offers over 5,000 CFDs on equities, currencies, commodities, indices, and ETFs, and is planning to add more companies to its fractional shares trading services list.
Looking Forward to Meeting You at iFX EXPO Dubai May 2021 – Making It Happen!
Fractional shares trading have become a hit in the trading services industry as these are creating more and more retail demand for high-value company stocks. Many other brokerages are also launching fractional stock trading services to stay ahead of their competitors in the cut-throat market.
"We believe that broader participation in the markets is one of the pillars of CFI's Vision and we always try to innovate in new ways to enable that," CFI Financial Group co-founders and managing directors, Hisham Mansour and Eduardo Fakhoury, said in a joint statement.
"Fractional Shares caters to everyone, whether it's the budget investor looking to only trade with a set amount of money or the more sophisticated one looking to be flexible in the way they diversify their holdings and portfolios."
Expansion of Products
CFI is also focused on growing its product line and added three new markets – Hong Kong, The Netherlands, and Spain – to its offerings. It also introduced the Chinese yuan as well as new crosses for the Singapore dollar, Norwegian krone, and Swedish krona.
"The advanced technology present across CFI's trading infrastructure allows for new and improved features that would ultimately benefit clients in how they trade. As our improvements are always client-centric in nature, we believe that Fractional Shares will open the door for faster and more optimized integrations of future features which will support CFI in remaining among the most competitive and flexible providers of online trading," said the group's chief operating officer, Dr. Demetrios Zamboglou.
Source: Read Full Article