DOGE's Gone Wild! Meme Coin Soars After Adult Star Says She's a HODLer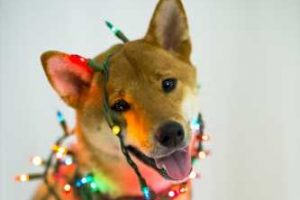 The price of dogecoin (DOGE) has more than doubled since the start of the new year after an adult star tweeted she's been a HODler, a price move that could stoke concerns the recent surge in crypto prices is fueling irrational speculation.
"Been HODLing my $Doge since 2014. MUCH PATIENCE. TO THE MOON  #dogecoin," tweeted Angela White Friday evening.
That apparently was enough to get some of White's 1.3 million followers to go out and get DOGEs of their own. The price of the Shiba Inu meme-based cryptocurrency rose as much as 203% in three days to year to reach a peak at $0.014 Sunday, before settling down to $0.011. At that level, it is up 11.81% in the last 24 hours, and 134% thus far in 2021.
DOGE was literally created as a joke in 2013 and one of its own founders has become a frequent critic of the crypto community. To bears, a price surge in a cryptocurrency that was never intended to serve a financial function could be a sign a top is near in the broader crypto rally. In recent days, various "altcoins" have posted sharp gains on the heels of a spectacular two-week performance for bitcoin.
This spike is reminiscent of DOGE's rise last summer as videos on TikTok encouraged users to invest in the cryptocurrency, with one possible difference:
The chart below shows DOGE's performance over the last week with the red circle indicating the time White's tweet was sent. Given the coin started gaining ground shortly before the tweet really got things going, it's possible that White's decision to declare herself a DOGE lover simply added fuel to a fire that had already been struck by the broader crypto market's state of exuberance.

Source: Read Full Article