ETX Capital Sees £2.6M Net Loss in 2019, Recovers in 2020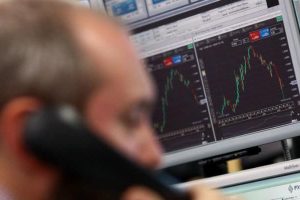 Monecor (London) Limited, better known by its trade name ETX Capital, has published its financials for 2019 and revealed some numbers for 2020. Though the forex and CFDs brokerage saw a decline in its revenue for 2019, it recovered significantly last year.
The latest Companies House filing shows that the brokerage ended 2019 with net revenue of £21.4 million, a decline of 34 percent from the previous year's numbers. The overall decline was mostly due to 22 percent in the broker's web spread revenues and a 17 percent fall in its active customers.
The total acquisition cost of the broker also went down by 29 percent when compared to the previous year's numbers, while the commissions paid out to introducing brokers reduced by 42 percent.
The decline in business of the year resulted in the broker to turn a pre-tax loss of £3.2 million. In 2018, ETX posted a pre-tax profit of £2.5 million. The net loss for the year remained at £2.6 million.
"2019 was the first full year of the new ESMA regulatory regime which, combined with sustained low volatility was financially challenging for all UK firms including ETX Capital as seen in our 2019 financial results," ETX Capital CEO, Phil Adler said in a statement.
Indeed, the brokerage industry overall has seen the extended impact of ESMA leverage restriction on their 2019 business.
Business Boomed in 2020
The broker also shared some of its 2020 figures with Finance Magnates to show a recovering business. Its trading revenue went up by 49 percent in the first eleven months of 2020, compared to the same period in 2019.
The number of processed trades also upped by 32 percent, while trades per client and spreads per trade were increased by 29 percent 18 percent, respectively. It also onboarded more new traders last year, compared to 2019, and the number of active clients also went up.
No doubt, ETX benefited heavily from the market volatility last March due to the economic impact of COVID-19. Its monthly average web spread in Q1 2020 alone was 144 percent higher than the last quarter of 2019.
"In 2020, despite a challenging year due to COVID-19, we have been able to successfully optimize areas of our business in order to scale more efficiently – we see our revenues over 50% higher compared to 2019 and a return to profitability," Adler added.
"In addition, we have been further energized due to the purchase of the business in Q4 2020 by Guru Capital. We look forward to continuing to deliver value to our clients in 2021."
Source: Read Full Article