Exclusive: IG South Africa Appeals FSCA Decision as ODP Licence Denied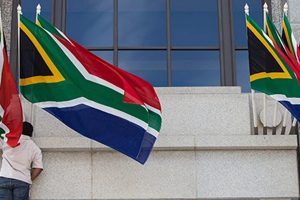 A regulatory document obtained by Finance Magnates outlines intriguing new details on IG's pursuit of expanding its regulatory footprint in South Africa.
South Africa's Financial Sector Conduct Authority (FSCA) has recently exempted IG Markets from certain regulatory requirements, pending the conclusion of its application to get a new licence.
IG Markets South Africa Limited is part of Europe's largest online trading provider, IG Group. While the company is authorised by the FSCA (FSP. No 41393) to provide execution only services, IG South Africa's CFDs products are not regulated as they are undertaken on a principal-to-principal basis.
The FSCA clarified that the broker isn't authorized to act as an OTC derivative provider and therefore is not permitted, even under regular features of its business, to issue, sell or make a market in OTC derivatives.
According to the FSCA, IG Markets has applied in June 2019 to expand the scope of its authorisation and in order to operate as an OTC derivative provider (ODP). The application, however, was dismissed by the nation's watchdog.
The regulator's disapproval has promoted IG's South African branch to appeal the decision before the Tribunal. Until the court decides whether it would deny or approve IG's request for reconsideration of its application, the FSCA exempts IG Markets from "Regulation 2(1)(a) of the FMA Regulations."
IG Markets Continues Business Under Conditions
The exemption is granted subject to multiple conditions including that it would lapse if IG Markets didn't file its reconsideration request within a specified period. The company is also required to cease providing derivatives trading to new clients, as well as any marketing activities to promote such products.
For existing clients, the South Africa-based broker was permitted to offer them CFDs and similar products but they should be informed about rendering the service under this exemption before 9 January 2021.
Additionally, IG Markets is obliged to provide the authority with a list of its existing clients and disclose certain operational metrics such as their trading exposure and the levels of capital it reserves to offset relevant risks.
Forex brokers in South Africa are overseen by the financial sector conduct authority, which approves the firms that can operate within the jurisdiction. The FSCA handles the issuance of licenses and can also sanction companies that violate guidelines of the nation's dual regulation system.
South Africa enjoys a strong and well-organized financial market and therefore has become a popular destination for brokers looking to expand. It is one of the world's top ten capital markets and boasts thousands of investors. The country itself is a diverse market that is largely devoid of the market saturation seen in other jurisdictions such as Europe.
Source: Read Full Article