Exclusive: XTB Registers New Dubai Subsidiary, Awaits DFSA License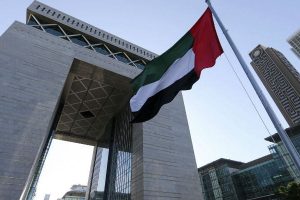 Polish FX brokerage, XTB is seeking a license from the Dubai Financial Services Authority (DFSA) after it has incorporated its new subsidiary, XTB MENA Limited, in the Dubai International Financial Center (DIFC).
The DIFC's website shows that the registration status of the new spin-off is 'Active' while its regulatory application is 'Pending DFSA Authorization.'
The addition of this coveted license extends the group's regulatory arsenal to include regulated companies authorised by CySEC in Cyprus, KNF in Poland, and FCA in United Kingdom.
Organizing the effort on behalf of XTB, according to its listed directors with the DIFC, has been a small team headed by Omar Arnaout (CEO at X-Trade Brokers DM SA), Michał Sobczyk (Deputy General Manager at XTB Cyprus, Operations Manager and Compliance Officer at XTB Belize) and Jakub Kubacki (Director of the Legal Department and a Member of XTB Management Board).
If approved, this new license will allow XTB to provide its range of FX and CFDs products to retail and professional clients not only from the UAE, but also to expand the offering to the other GCC states, meaning Bahrain, Kuwait, Oman, Qatar, Saudi Arabia, and North Africa.
The Dubai International Financial Centre (DIFC) is a federal area that is financially-free, completely separated from the rest of the country and features its own legal system and courts.
The DFSA has been receiving increased interest from authorized firms and global brokers to offer FX trading to retail customers in or from the DIFC.
XTB Makes Further Inroads into Africa
XTB has recently announced plans to expand its brokerage business in Asia to meet its growth targets for 2021, or possibly to offset the impact of sluggish economic conditions and regulatory restrictions in its core markets.
"We assume that by the end of the year we will be able to parameterize the Asian market, so that we can start operating on it at the beginning of 2021," said Omar Arnaout, CEO at X-Trade Brokers DM SA.
At the time, Arnaout refused to disclose a specific country name as they operate in a competitive environment, and therefore does not want to reveal further details to competitors.
The publicly-listed broker wants to onboard an average of 30,000 new customers in each quarter in 2021, which is up from 21,178 clients it acquired in the third quarter of 2020. The average number of active clients on the platform in Q3 remained 55,760, the highest in the brokerage's history.
Reflecting on XTB expansion into other regions, Arnaout said the company makes further inroads into Africa and beyond. However, the company's subsidiary in South Africa, which has been in the licensing process for two years, has not obtained the FSCA approval to date.
"This is due to the complexity of local laws and regulatory changes that have occurred recently," said Arnaout.
Source: Read Full Article