Gaitame December 2020 FX Volume Gains 100% YoY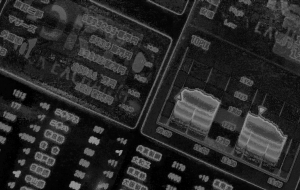 Gaitame, a Japanese foreign exchange (forex) broker, has published the trading volumes on its platform for the month of December. Though there was an increase in the deposited amount, the transaction volume dropped month-over-month.
The volume for the last month of 2020 came in at 250 billion yen, declining 28 percent from the previous month's 348 billion yen. Forex trading volumes on the exchange spiked in November and was only behind the record high's achieved in March.
Despite the month-on-month slump, the trading activities increased significantly compared to December 2019. For a similar period in the previous year, Gaitame reported 124.8 billion yen in transaction volumes, meaning it gained over 100 percent year-over-year in volumes.
Trading Activities Surged Significantly in 2020 
This trend is a common trend seen across the forex trading industry last year. Though the December lull is always expected due to the year-end holidays, 2020 saw a significant overall increase in the volumes from the previous year.
Gaitame gained heavily from the increased trading activities last March, which turned out to be its best month so far in terms of volumes. Though the market corrected heavily, the overall volumes main gained significantly.
Moreover, the forex platform gained 2,146 new clients last month, ending the month with a total of 524,348 clients. Despite the monthly volume slump, the exchange reported a record increase in client deposits with a total of 114.87 billion yen.
Gaitame is operated by its Swiss parent Compagnie Financière Tradition (CFT). The company gained a windfall in the first half of last year as its profits jumped by 50 percent to CHF 48.7 million. However, the correcting markets and climbing Swiss franc resulted in a 14.4 percent year-on-year decline in the Q3 revenue of 2020.
Source: Read Full Article