GKFX UK Significantly Narrows Loss in FY20 despite Dip in Revenue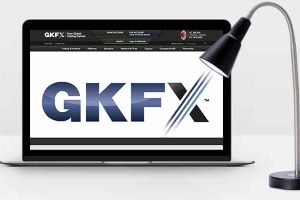 GKFX Financial Services Limited, the UK unit of the Global Kapital Group, filed its financials for the fiscal 2020, ending on December 31, with Companies House reporting a much narrower pre-tax loss at £2.88 million. In the previous year, this figure came in at a loss of £8.68 million.
The latest results are the first full-year financials released by the UK subsidiary, which operates the GKPro brand, after it migrated all retail clients to the sister companies and shifted total focus on professional and wholesale clients.
The lack of retail traders also hit the revenue of the brokerage which slipped from £3.6 million to £2.66 million. 
"Revenues are generated predominantly through a volume rebate with a counterparty that is related to GKFX Financial Services by common ownership. The risk management strategy is based on highly automated flow management which dynamically hedges client exposures and risk," the filing explained.
"The level of revenues is influenced by the volume of trades executed on behalf of the Company's only client."
Massive Cuts in Expenses
Despite the decline in yearly revenue, the loss was narrowed by significantly cutting the cost of sales in half and also reducing the administrative expenses, which came down from £11.8 million to £5.78 million in a year.
"Revenues reduced as the retail business was curtailed and expenses decreased primarily as lower staffing levels were required to support the much smaller ongoing client base," the broker noted.
While the brokerage group closed its retail operations in the United Kingdom, it is aggressively expanding its reach in other geographical regions. Earlier this year, the group secured an operational license from the regulator in Mauritius for the expansion of its global services. It further acquired FINRA-registered broker-dealer paving its way into the US market.
Source: Read Full Article