Livemarkets Generates £112K Revenue in the First Operational Year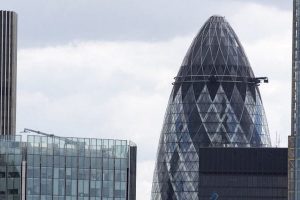 FCA-regulated Livemarkets has published its financials for the first full year of its operation, ending on December 31, 2020. The company offers investment services with contracts for differences (CFDs) and spread betting.
"2020 was the first year of the Company's operations following the authorization granted by FCA for Variation of its Permission (VoP) to hold clients' funds and act as a matched principal broker under an IFPRU the 125K license," the company stated.
According to the Companies House filing, the company ended the first year of its operations with total revenue of £112,213 and registered a net loss of £255,545. These figures cannot be compared with previous numbers as it was the first full year of the company's operations.
"The Company's Key Performance Indicators (KPIs), which management uses to assess and monitor the business and its performance are comprised mainly of new accounts opened, volumes traded, and overall profitability," Livemarkets added.
First Year of Operations
Livemarkets was incorporated in 20014 and is registered under the trade name Trade.com and operates with two websites: trade.com and livemarkets.com. It received its FCA license in January 2017, but was granted the approval for a VoP at the end of September 2019. The group is already offering services in Europe for years with its Cypriot license. 
The company started its operations in mid-October 2019, and the two months of operations that year only fetched a revenue of £273, along with a net loss of £154,219. Now, the broker is also in the process of exploring alternate revenue streams.
The income statement of the broker further details that Livemarkets incurred a direct expense of £22,513, while the administrative expense stood at £375,261. Factoring in its income from other sources and financing costs, the pre-tax loss of the company came in at £304,536.
"Despite the loss of this year, the Company's development to date and the financial position as reflected in the financial statements are considered satisfactory," Livemarkets' Director, Christina Vasiadou, stated.
Source: Read Full Article