Long-Desired Bitcoin ETF Could Actually Hurt Price in Short Term: JPMorgan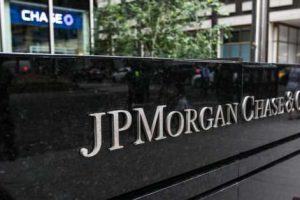 While a bitcoin exchange-traded fund (ETF) would be a long-term positive, in the short term it could hurt the price of the leading cryptocurrency as it would draw institutional money from the Grayscale Bitcoin Trust (GBTC), currently the only way for some on Wall Street to gain exposure to bitcoin, JPMorgan analysts wrote in a report.
Optimism over the U.S. Securities and Exchange Commission approving a bitcoin ETF this year has grown due to the likelihood of a new commissioner being appointed this year, the report notes.
But that change would give competition to GBTC, which benefits from being the only game in town. (Grayscale is owned by Digital Currency Group, the parent company of CoinDesk.)
Due to regulatory and other restrictions, some financial institutions and funds can't directly own bitcoin or even buy shares directly from Grayscale. To get in on the bitcoin action, they have little choice but to buy GBTC shares on the secondary market at a premium. With an ETF, that premium would shrink, reducing the attractiveness of GBTC shares.
A shrinking GBTC premium would also diminish the allure of a popular trade, the analysts wrote. Right now, some institutional investors buy GBTC at net asset value with the intent of selling after the mandatory six-month lockup period expires to capitalize on that premium. Should the premium drop due to the coming introduction of an ETF, it would diminish the popularity of buying GBTC at NAV for that purpose.
The JPMorgan analysts estimate the GBTC premium monetization trade could account for around 15% of outstanding GBTC stock.
The prospect of a bitcoin ETF and the resulting diminishing GBTC premium could also lead some institutional investors who bought in in the second half of last year to sell when their six-month lock-up expires, further putting downward pressure on GBTC premiums, the analysts wrote.

Source: Read Full Article