Malta's Financial Watchdog Warns Against Betal Trade FX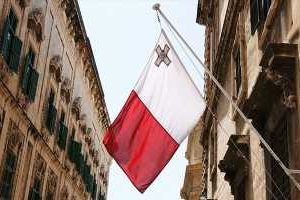 Malta's financial watchdog, the Malta Financial Services Authority (MFSA), has issued a warning against an online trading platform that reportedly doesn't have approvals to operate in the country.
The bogus broker, called Betal Trade FX, is alleging to hold a category 3 license, which its registration number appertains to a legitimate, unrelated Maltese licensed firm. Category 2 and Category 3 licenses allow firms to offer contracts for differences (CFDs) and spot forex contracts under the MiFID regime.
The financial watchdog wrote that contrary to claims on its website, Betal Trade FX was not a Maltese entity, not known to the MFSA or authorised to provide any type of financial service in or from Malta, including the provision of investment services. Further, it described the firm as likely a scheme of dubious nature with a high risk of loss of money.
The watchdog also advised the public to be extra cautious when any company offering financial services approaches them "via unconventional channels such as telephone calls or social media."
The MFSA notes that such scam operations appear to constantly resurface on the web as adverts, switching their names to avoid detection.
Malta Hosts More UK Firms After Brexit
The Malta Financial Services Authority has revamped its regulatory landscape over the last two years. One of the changes for Category 2 Investment Services Licence applicants was that the introduction of a higher capital requirement of €730,000, compared to €125,000 under the previous rules and similar to the initial capital requirement for current Category 3 licence holders.
The tougher rules came as the Category 2 firms were assuming a significant element of risk as Category 3 Investment Firms, albeit for a very short period of time until such instruments are transferred to the respective counterparty.
Malta has recently become an attractive jurisdiction for UK companies wanting to keep a foothold in the European Union. This trend is expected to gain momentum as the Brexit event caused substantial changes in Europe's regulatory environment, particularly the restrictions that will be placed on UK firms to passport into Europe.
Source: Read Full Article