One Global Markets Ends FY2020 in Loss Despite Revenue Gain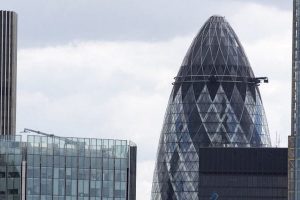 FCA-registered One Global Markets Limited (OGM), a forex and CFDs broker, has published its yearly financials for the financial year 2020, ending on September 30. Though there was an increase in the turnover of the company, it ended the period in losses.
As detailed in the Companies House filing, the revenue of the brokerage came in at £432,491, gaining 5.7 percent from the previous year's figures. The company, however, ended up with a loss of £63,949. Notably, it turned a profit of £1,201 in the previous year.
OGM acts as an agency broker, meaning it offers over-the-counter (OTC) trading services. It offers forex and CFDs instruments to both retail and professional clients. 
"As an agency broker, OGM's business model is predicated exclusively on driving client volumes which have a direct correlation to Company revenues. Revenues are thus a function of volumes," the broker explained.
It derives its revenues from three sources: spread markup, commissions, and swap premiums.
Improved Metrics
Despite the losses, the board of the company is satisfied with the figures due to the improvements in the other metrics.
Along with the turnover increase, the broker also significantly reduced its cost of sales, from £215,501 in FY2019 to £132,592 last year. The administrative costs, however, increased significantly to £363,848.
"OGM was able to onboard client throughout 2020 and building and enhancing the infrastructure and policies which results in steady growth throughout the year while cutting down expenses," the filing noted.
"OGM plans to continue onboarding large volume clients in the next financial year to further increase revenues and scale up throughout the year with the aim of growing its active client portfolio."
Source: Read Full Article