Pepperstone UK Doubles Revenue and Profits in FY2020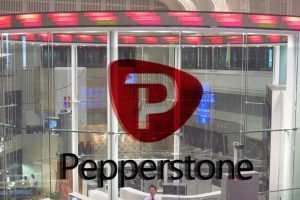 Pepperstone Limited, the UK subsidiary of the namesake global brokerage group, reported a significant jump in its revenue as well as profits in the financial year ending on June 30, 2020, according to the latest Companies House filing.
Revenue generated from the activities of its retail and professional clients went up to £12.7 million, compared to the previous year's £6.8 million. That was a jump of more than 86 percent on a year-on-year basis.
Bank Account Alternative. Business Account IBAN.
The broker also reported an increase in its client base for the period – from 5,219 in 2019 to 7,652 by the end of June 2020.
Pepperstone Limited offers clients trading services with leveraged forex and CFDs products. It generates its revenue from commissions and spreads against rolling spot FX, CFDs, and spread bets, and has no traded market risk.
The jump in the revenue of the FCA-regulated broker pushed its pre-tax profits 140 percent higher to £7.7 million from the previous years' £3.2 million. The earnings also benefited from lower sales costs despite the revenue increase. After the deduction of the taxes, the broker was left with a net profit of £6.27 million.
An Eventful Year
2020 remained eventful for Pepperstone, both for macroeconomic reasons and its internal advancements. The filing detailed that the broker implemented improvements in its systems and operations to look at the revenue at a granular level. 
The UK subsidiary also entered with an agreement with the parent company "to earn the full raw spread on its hedged deals on the top of its spread markup passed onto the clients, resulting in higher revenue earned in the year despite lower volumes traded in the year."
Additionally, Pepperstone also formed two licensed European subsidiaries, one in Germany and the other in Cyprus, to retain its European business following Brexit.
Source: Read Full Article