Sinara Financial Acquires Cypriot Broker Think Wealth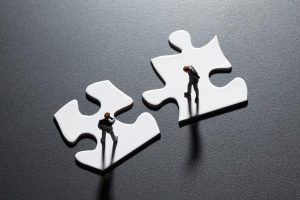 Sinara Financial Corporation, the holding company of Russian billionaire Dmitry Pumpyansky, is expanding its reach in the brokerage space and announced on Wednesday about its acquisition of Cyprus Investment Firm (CIF), Think Wealth Ltd.
The parent company is now rebranding the newly acquired entity as s Sinara Financial Corporation (Europe) Ltd, thus aligning its services with its existing broader brokerage brand. The group first launched the Sinara Financial Corporation in late June as a holding company to accelerate the expansion of its investment arm.
Roman Lokhov, who is currently the CEO of Sinara Financial Corporation, will be the Chair at the rebranded brokerage unit. Irina Khrabrova, a former experienced trading industry executive with more than two decades of experience, will be the company's CEO.
Expanding Brokerage Services in Europe
The press release shared with Finance Magnates detailed that the acquisition of the Cypriot business will allow the group to offer its investment services throughout Europe to both institutional and retail clients. Its offerings include brokerage, prime brokerage, asset management, HFT trading, research, and investment advice.
It further said that the investment services unit will offer 'tailor-made products and solutions and high-tech services' with a flexible approach to the clients.
"We are growing our investment banking business globally, in accordance with our strategy," Lokhov said in a statement. "Buying a Cyprus-based broker is an important milestone in this process." 
"Having a licensed European brokerage is a fundamental part of our global platform for wealth management, brokerage, and global markets services. By the end of the year, the holding company plans to expand the geography of its services and finalize a deal to acquire an investment firm in the UK."
Source: Read Full Article