Spreadex Becomes Principal Shirt Partner of Burnley FC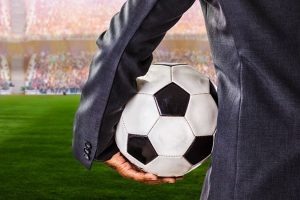 Spreadex, the UK-based firm, recently announced that it has signed an agreement with the English Premier League Club, Burnley FC, to become the principal shirt partner of the football club.
In the announcement, Burnley FC mentioned that the logo of Spreadex will appear on the shirts of the club during the Premier League campaign. In addition to the latest sponsorship deal, Spreadex is also planning to collaborate with Burnley FC for a wide range of community and charity-based initiatives throughout the season.
The English football club added that the new home kit for the 2021/22 season will be revealed later this week. Burnley players will wear the new home kit for the first time in a pre-season game against Oldham Athletic on 24th July.
"We are delighted to welcome Spreadex as our new principal partner and have been impressed with the commitment they have already shown supporting fan initiatives and giving back to the community. We look forward to working together over the coming season on some exciting campaigns and are thrilled Spreadex has chosen Burnley Football Club for their first sports partnership," Ella Cummins, Burnley FC's Head of Commercial Partnerships, said.
Spreadex
Founded in 1999, Spreadex is regulated by UK's financial regulatory authorities. Headquartered in St Albans, the company has more than 150 employees. "We are delighted to join the Burnley FC family as the main sponsor at an exciting time in both the club's and our own futures. This deal reflects the ambitious growth plans Spreadex has as a company, and we're thrilled to be partnering with a superbly-run club with such an established history and reputation. Burnley's values and ambitions echo our own, and we're looking forward to supporting the club throughout the 2021/2022 season both on and off the pitch," Spreadex CEO, Dave MacKenzie, mentioned in the official press release.
In June 2021, eToro expanded its partnership with AS Monaco and became the main partner of the French football club.
Source: Read Full Article