XRP Investors Petitions U.S. SEC to Amend Charges Against Ripple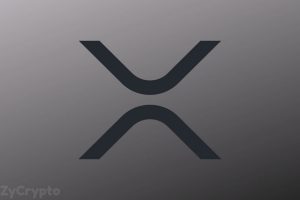 Over the last few weeks, the San Francisco-based startup Ripple has been wallowing in an atmosphere of vilification and a legal quandary due to counteractions from the U.S Securities and Exchange Commission (SEC), which later extended to a delisting-spree on top exchanges.
In a bid to combat the on-going criticisms on XRP, the XRP community has reportedly filed a lawsuit against the U.S. Securities and Exchange Commission (SEC) and Elad Roisman, its acting chairman, according to a recent press release.
Per the report, the XRP community has issued petitions in the District Court, D. Rhode Island, through Attorney John E. Deaton. Thus, seeking a 'writ of mandamus' from the U.S. Federal Court to order the SEC to lawfully amend the defamatory actions initiated by its former chairman, Jay Clayton.
"The U.S. Federal District Judge should order Acting Chairman Roisman to limit the SEC's charges, related to XRP, to only include the XRP distributed by Ripple Labs and/or its executives, and exclude the XRP held by innocent investors," as demanded by the writ of mandamus."
Moreso, Deaton's demand further requested the SEC to declare the XRP held by the petitioners and other investors as non-securities like other cryptocurrencies such as Bitcoin and Ethereum.
The report reveals that the petition is yet to reach the notice of the judge although Deaton expresses hopes of a good outcome while awaiting a response from the court, citing that;
"Deaton expects the Rhode Island Federal Court to hear his petition for the writ of mandamus within the coming weeks."
Source: Read Full Article