NYC's De Blasio Blames State for Thousands of Unused Vaccines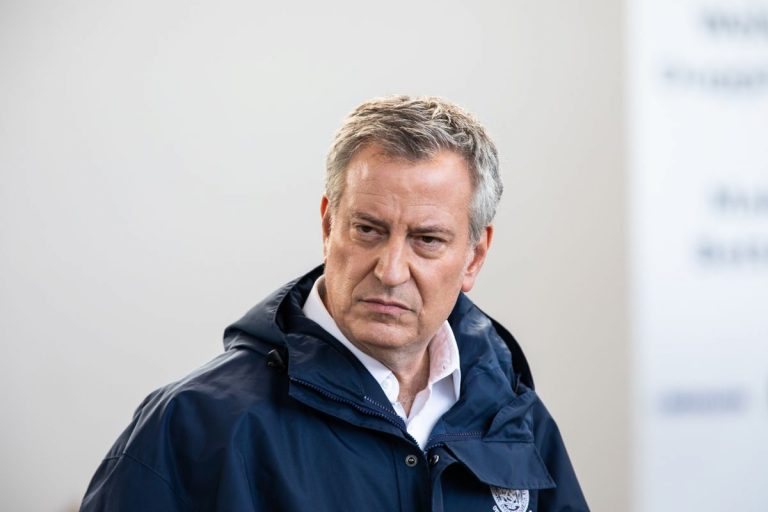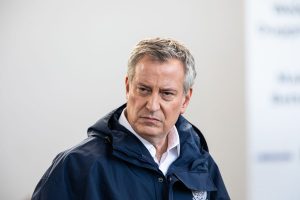 New York City is looking into legal options to challenge state vaccination rules that have left thousands of Covid-19 doses unused.
Health officials have thousands of shots available "without arms to give injections to," Mitchell Katz, chief executive officer of NYC Health and Hospitals, said in a Thursday briefing.
Now that every eligible worker in the city's 11 public hospitals who wants to be vaccinated has received a shot, Mayor Bill de Blasio is pushing Governor Andrew Cuomo to give the city the freedom to expand eligibility for police, firefighters, correction officers and people over 75 to get inoculated. So far, Governor Cuomo has resisted.
New York City's public hospital system, the largest in the U.S., has "almost no one left to vaccinate within its employee base," de Blasio said in the briefing. "We could be reaching folks this minute who are vulnerable. I'll speak to our law department further, because I think what's happening here makes no sense."
The initial batch of vaccines is reserved for health-care workers. Until all those people are vaccinated, Cuomo has said he doesn't want to provide vaccines to other vulnerable groups. That's left the city with thousands of vaccinations in storage.
Cuomo's office did not respond to a request for comment on Thursday.
Around 30% of health-care workers in New York City have resisted getting vaccinated, either because they distrust the shot or believe they have become immune through prior infection, said Katz. "All of a sudden, we have appointments available."
In Reserve
Some surplus doses are being distributed to health workers outside the city's system, to private hospitals, dentists, home health aides and optometrists, Katz said. Even with that effort, thousands more doses remain unused, which could be given to patients in public hospitals over 75, who statistically are most at risk of severe illness and death if infected, he said.
The issue has become yet another point of division between the mayor and the governor. The feud flared up this week after New York City tried to offer the shots to firefighters and other first responders. Police, firefighters, and correction officers are included in the next tier of eligibility, so the state instructed the city to stand down.
"The city had a plan to vaccinate 10,000 police and fire personnel by Sunday and the state said you can't do that," de Blasio said. "I have a huge number of folks over 75 who are ready right now, correctional officers, firefighters, but the state wont allow it."
— With assistance by Keshia Clukey
Source: Read Full Article