US Announces $350 Mln Additional Security Assistance For Ukraine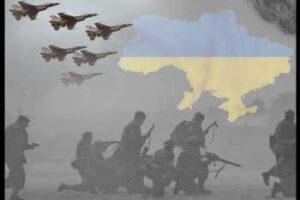 In the latest tranche of U.S. security assistance to help Ukraine fight against Russian attacks, the Department of Defense announced the authorization of arms and equipment worth $350 million.
This military assistance package includes more ammunition for U.S.-provided High Mobility Artillery Rocket Systems, or HIMARS, and howitzers that Ukraine is currently using to defend lethal attacks by Russian forces.
The package also includes High-speed Anti-radiation missiles; ammunition for Bradley Infantry Fighting Vehicles; 81mm and 60mm mortar systems and mortar rounds; AT-4 anti-armor weapon systems; Grenade launchers, small arms, and associated ammunition; Demolition munitions and equipment for obstacle clearing; Mine clearing equipment; Heavy fuel tankers; Thermal imagery systems, optics, and laser rangefinders; Riverine patrol boats; and Testing and diagnostic equipment to support vehicle maintenance and repair.
This is the 34th drawdown of equipment from DoD inventories for Ukraine since August 2021.
"Russia alone could end its war today. Until Russia does we will stand united with Ukraine for as long as it takes," Secretary of State Antony Blinken said in a statement.
The Pentagon said that to meet Ukraine's evolving battlefield requirements, the United States will continue to work with its Allies and partners to provide it with key capabilities.
Meanwhile, Russian cruise missiles that were being transported by train were destroyed in an explosion in the town of Dzhankoi, in the north of occupied Crimea, Ukraine's defense ministry said.
Ukraine did not claim responsibility for the explosion in Crimea, which was annexed by Russia in 2014.
Source: Read Full Article