American actor Danny Masterson sentenced to 30 years to life in prison for rapes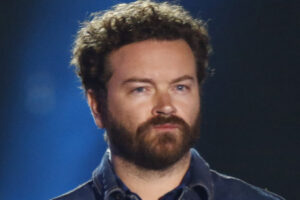 Save articles for later
Add articles to your saved list and come back to them any time.
Los Angeles: That '70s Show actor Danny Masterson has been sentenced to 30 years to life in prison for raping two women about 20 years ago in a case that stirred controversy around the Church of Scientology.
The 47-year-old actor and prominent Scientologist, who starred in the retro TV comedy for eight seasons until 2006, was convicted in June in a second trial. A jury deadlocked on a charge that he raped a third woman.
Judge Charlaine Olemdo announced the sentence in Los Angeles Superior Court on Thursday.
The case drew attention in part because Masterson met the women through the Church of Scientology, and his accusers said the organisation discouraged them from contacting law enforcement.
Actor Danny Masterson appears at his arraignment in Los Angeles Superior Court in 2021.Credit: AP
The Church of Scientology denied that claim and said Masterson's religion should not have been an issue in the case.
The women said Masterson drugged and raped them in separate incidents between 2001 and 2003 at his house in the Hollywood Hills.
Allegations against Masterson hurt his career. When he was first accused of sexually assaulting multiple women in 2017, he was fired from the Netflix series The Ranch.
Reuters
More to come
Most Viewed in World
Source: Read Full Article