Boris Johnson to unveil tax hike on shareholder profits as well as National Insurance hike today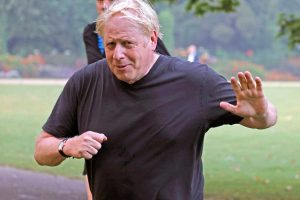 BORIS Johnson will today unveil a massive raid on shareholder profits to raise billions for the NHS and Social Care, The Sun can reveal.
The PM is preparing to unveil a 1.25 per cent hike to National Insurance contributors from workers and firms today – as well as a new tax assault on investors.
Cabinet sources say people paid in dividends will still be allowed a personal allowance before the the new tax hike kicks in, with only the most profitable investors affected.
The PM and Chancellor Rishi Sunak will hope the move will offset claims that their raid on workers' wages is unfair as well as raise additional billions every year to plug fiscal black-holes in both the NHS and social care budgets.
But the move is likely to trigger an angry backlash from Tory MPs who claim to be the party of capitalism. 
Further details are due to be unveiled by the Prime Minister in the House of Commons this lunchtime, but one source told The Sun: "It's not just NICS coming today but a far broader taxation package that will potentially raise billions."
More follows…
We pay for your stories!
Do you have a story for The Sun news desk?
Email us at [email protected] or call 02077824104. You can WhatsApp us on 07423 720 250. We pay for videos too. Click here to upload yours
Click here to get The Sun newspaper delivered for FREE for the next six weeks.
Source: Read Full Article