Coronavirus UK news LIVE – Boris Johnson faces massive covid vaccine passport rebellion as 'pingdemic' chaos rages on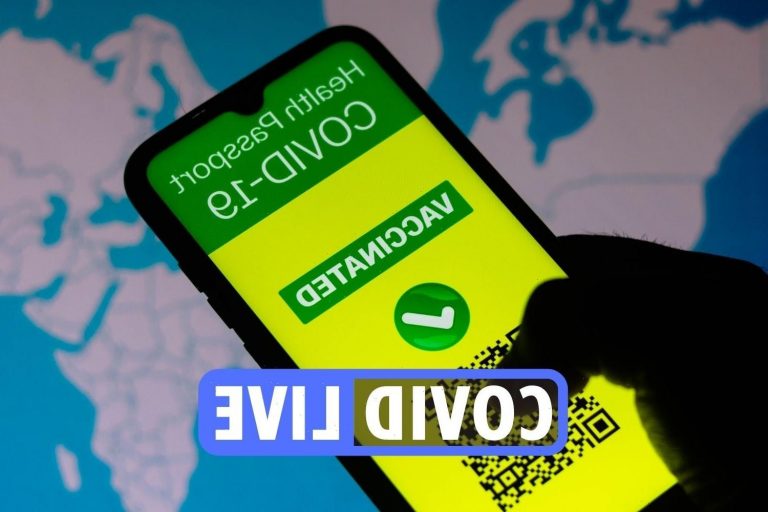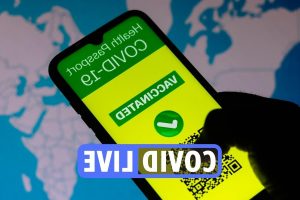 COVID cases are on the rise, forcing millions of Brits – including essential workers – to self-isolate as grim numbers begin to resurface.
Around 99 per cent of areas are now reporting an increase in coronavirus cases, with Redcar & Cleveland, Copeland, Stockton-on-Tees, Middlesbrough and Castle Point topping the list.
Also, the UK death toll from the virus rose by 96 yesterday – almost double the death toll of this time last week.
Tuesday's figures showed the worst fatality levels since March, with another 46,558 new cases also confirmed.
Read our Coronavirus live blog for the very latest updates…
[email protected]

THE SUN SAYS (CONTINUED)

That's impossible to argue when just 22 per cent use it as intended, others ignore it or turn it off, millions have deleted it and 40 per cent never even installed it.

Yet even on those derisory numbers the economic and educational damage is huge: Millions pointlessly off work. A million kids off school. It is scandalous.

The app takes no account of our plummeting risk since its launch last year.

With most of us now double-jabbed and testing negative, there is no excuse for needless house arrest.

[email protected]

THE SUN SAYS: THE COVID APP IS NO LONGER FIT FOR PURPOSE

The Covid app is no longer fit for purpose. When will the Government accept that?

The requirement to self-isolate if pinged should have ended on Monday, not in another four farcical weeks.

Some Ministers plainly agree. The Business Minister dismisses being pinged as "advisory".

A Trade Minister tells ­Nissan their staff can ignore it.

Boris Johnson, though, insists the app is "crucial" with restrictions now lifted.

[email protected]

CUMMINGS SAYS HE HAS NOT SPOKEN TO BORIS JOHNSON

Answering a question on whether he still speaks to Boris, Dominic Cummings said: "Last time I spoke to him was the Friday I left No.10.

"He texted me a few days later asking if I'd speak to him and I said no.

"It doesn't bother me one way or the other [if I speak to him again]."

The former No10 adviser was speaking to the BBC's Laura Kuenssberg about how the Government handled the initial wave of the pandemic.