Exit stage right at Opera Australia … again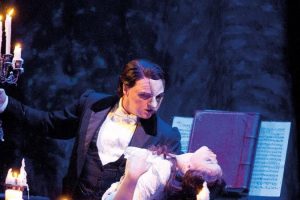 Opera Australia has confirmed it has parted ways with its concertmaster Jun Yi Ma.
CBD understands that permanent members of the OA orchestra were called together recently for a "behind closed doors meeting" where they were told the 50-year-old violinist was leaving because OA wanted to downgrade his contract, and he did not want to accept the new terms.
Since September 2020, relations between Ma and the orchestra he led had been difficult, when musicians passed a vote of no confidence in him, for his alleged involvement in helping select which orchestra members were to be made redundant, during the COVID-19 pandemic.
Several cases for unfair dismissal were settled in the Fair Work Commission back in 2020. It is alleged relations remained frosty as some claim Ma didn't want to work on OA musicals – such as Phantom of the Opera currently in rehearsals, and he refused to work with certain conductors.
Also a photo widely circulating in the classical music world of a car in the Sydney Opera House car park daubed with what looks like red lipstick or paint claiming "it's not your parking spot" raises questions, given orchestra members knew he used to get angry when someone else parked in his parking space.
Attempts to contact Ma for comment were unsuccessful.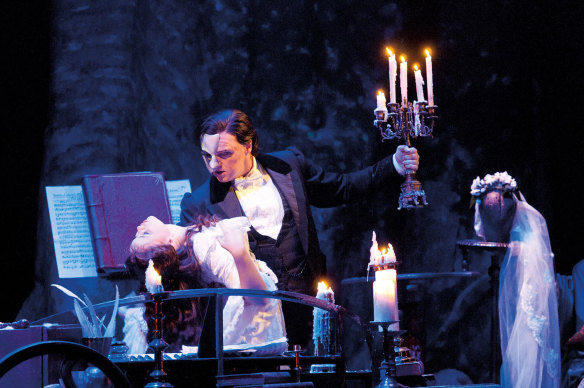 Phantom of the Opera is coming to the Sydney Opera House.Credit:Opera Australia
Considered a prodigy when he moved to Australia from China in 1990 to join the Tasmanian Symphony Orchestra as a Year 11 student, Ma has been AO Concertmaster since July 2015, taking up what is believed to be the nation's best paid Concertmaster position.
His departure is the latest in a long line of high profile exits from the nation's biggest not-for-­profit performing arts company, including former chair of the OA board, David Mortimer, former CEO Rory Jeffes and former head of HR Jessica Platts. New CEO Fiona Allan, took over at Australia's flagship opera company in August last year. While an OA spokesperson said she was unable to comment on Ma's departure, she confirmed he had left.
Cricket champs forever
Kapil Dev, India's cricketer of the 20th century ahead of Sunil Gavaskar and Sachin Tendulkar, is more often seen with movie stars and prime ministers than cricketers nowadays, but he retains a special bond with the teammates he captained to World Cup glory in 1983.
Kapil Dev has a movie cameo. Credit:Jozsef Benke
The team has a WhatsApp group titled "Champions Forever", having reunited to help with the making of a film directed by the legendary Kabir Khan that celebrates their historic victory. Dev and Khan were at the MCG on Friday for an invitation-only function to open the Indian Film Festival of Melbourne, where the guests included former Victorian premier Ted Baillieu.
Dev has a cameo in the movie, taking a crowd catch during his own world record innings against Zimbabwe, while the late, great, West Indies fast bowler Malcolm Marshall is played by Marshall's son – "spitting image, same action", Khan said.
Dev's favourite MCG memory is the 1981 Test when India won to force their first drawn series on Australian soil, a match better known for Gavaskar's infamous "walk-off" incident. "After 40 years, I think he [Gavaskar] would say, 'I got carried away'," he said. Australia will host the men's T20 World Cup in October, and Dev reckons the India-Pakistan clash scheduled for October 23 at the 'G will be one of the biggest events in world sport this year. He recently caused a stir by suggesting Virat Kohli, the superstar ex-captain who has been struggling for form, may not be an automatic selection. But he's changed his tune. "A big player will always get extra chances," he said. "If I am the captain, I'd love to have him."
Will Timey (sic) fix this fence?
It is a good, if poorly spelt, question. It has been almost 10 months since controversial Victorian MP for the genteel streets of Kew, Tim Smith, crashed his car into a Hawthorn home and blew twice the legal blood-alcohol limit.
As the question scrawled on a temporary wooden plank suggests, the damaged fence still isn't fixed.
Chins have been wagging for months in Victorian political circles about why the fence has not been patched up.
Has Smith, who must have his own bicycle parking spot at Melbourne's Sky News studio, not yet coughed up?
The temporary covering is at least providing comic relief. The word "Chappaquiddick" is written in banner style across the top of the hoarding, referencing Senator Ted Kennedy's 1969 crash on Chappaquiddick Island in Massachusetts.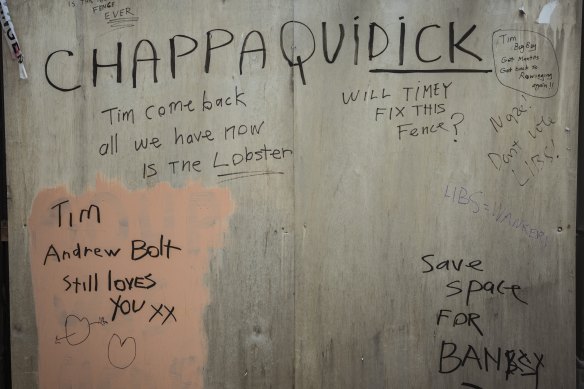 The fence that Liberal MP Tim Smith crashed into is yet to be fixed.Credit:Chris Hopkins
Waterhouse graces Kennedy Awards
The 2022 Kennedy Awards for excellence in journalism, took place last Friday night at Randwick racecourse, and while The Sydney Morning Herald scooped many awards, another noticeable feature was the lack of speeches at the gala event and the absence of Adam Walters.
Journalist Walters last year evicted Australian Financial Review journalist Michael Roddan and cut him off mid-speech for his Outstanding Finance Reporting gong, when he called the awards – named in honour of former Herald crime reporter Les Kennedy – the "Bogan Walkleys."
Kennedy Awards general manager Anna Magnus told CBD Walter's absence was because he was working for Sky News in Canberra and "had nothing to do with last year's issue".
At this year's glittering occasion, horse trainer Gai Waterhouse, presented Seven sports legend Bruce McAvaney with the lifetime achievement award which he accepted from the UK, post Birmingham Commonwealth Games. Skye Leckie, widow of former TV executive David Leckie, presented the inaugural award in her husband's name for outstanding current affairs (long form) supported by her sons Ben and Harry. More than $3000 was raised on the evening to help the Koori Mail, the newspaper written and owned by Indigenous Australians, whose Lismore offices were destroyed in this year's floods.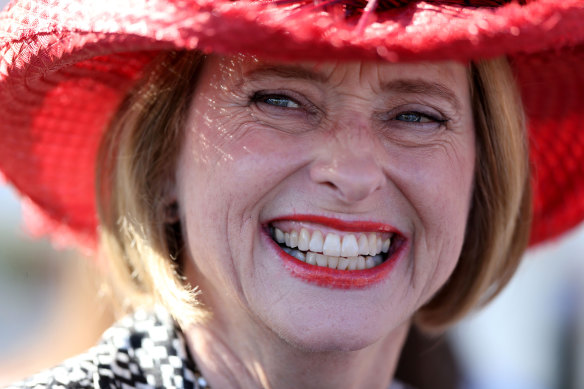 Horse trainer Gai Waterhouse.Credit:bradleyphotos.com.au
The Morning Edition newsletter is our guide to the day's most important and interesting stories, analysis and insights. Sign up here.
Most Viewed in National
From our partners
Source: Read Full Article