Ghislaine Maxwell trial verdict LIVE – Jury deliberations to continue into third day in Epstein 'Madam' case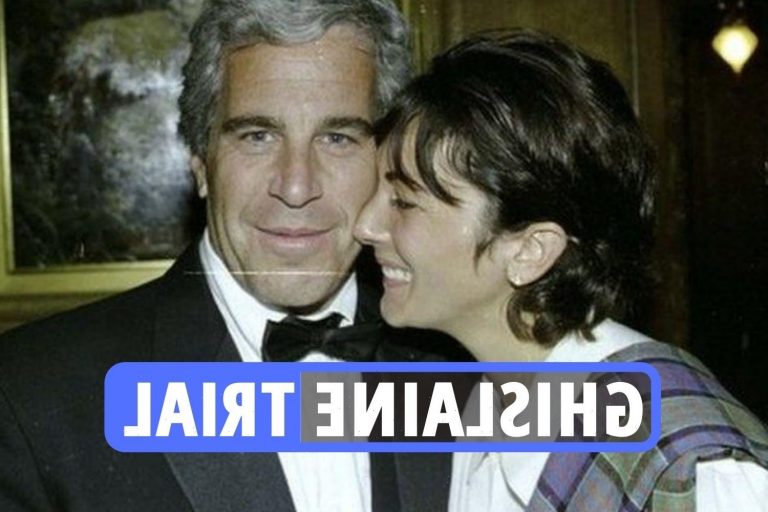 CLOSING arguments in the Jeffrey Epstein "Madam" case against Ghislaine Maxwell were made on Monday afternoon and the jury continues to deliberate this week.
On Tuesday, the jury passed on a note stating they wanted to continue deliberations on Wednesday, and Judge Nathan said the proceedings may continue into Thursday.
During the trial, the prosecution labeled Maxwell a dangerous and sophisticated predator, while her defense tried to argue the British socialite is an "innocent woman."
Assistant U.S. Attorney Alison Moe said Jeffrey Epstein could not have preyed on teenage girls for more than a decade without the help of the British socialite, who she described as the "lady of the house" as Epstein abused girls at a New York mansion, a Florida estate and a New Mexico ranch.
Defense lawyer Laura Menninger said prosecutors had failed to prove any charges beyond a reasonable doubt. She also called Maxwell "an innocent woman, wrongfully accused of crimes she did not commit."
If convicted on all counts, Maxwell could face up to 80 years in prison. Maxwell denies all accusations.
Read our Ghislaine Maxwell live blog for the very latest news and updates…
Jocelyn Cook

Celebrities connected to Epstein and Maxwell

Notable politicians, billionaires, and celebrities have been connected to Jeffrey Epstein and Ghislaine Maxwelll.

Some of them include Donald Trump, Bill Clinton, Prince Andrew, Bill Gates, and Woody Allen.

Prince Andrew has been accused of sexual assault by Virginia Giuffre. A judge dismissed criminal charges in 2015, but Giuffre is pursuing a sexual assault lawsuit.

Jocelyn Cook

Jury likely to deliberate Wednesday

Jurors in the Ghislaine Maxwell trial asked to finish deliberating today at 5pm, according to The Independent.

They asked to continue to deliberate from 9am to 4.30pm on Wednesday.

Plus, Judge Alison Nathan said deliberations could continue on Thursday if necessary, which would mean the trial's end could come up against the Christmas holiday.

Jocelyn Cook

When was Maxwell arrested?

Ghislaine was arrested suddenly in July 2020 – and has been held in prison ever since as she was deemed a flight risk.

She has pleaded not guilty to eight counts of sex trafficking and other charges for her alleged role in recruiting and grooming four teenagers for Epstein to abuse between 1994 and 2004.

Her attorneys say she is being scapegoated because Epstein is no longer alive.
Jocelyn Cook

When did jury deliberations begin?

Jurors in Ghislaine Maxwell's trial began deliberating on Monday afternoon following approximately six hours of closing arguments and continued on Tuesday.

The jury obtained the case just minutes before 5pm after two prosecutors and a defense lawyer made their closing arguments.

It came after 12 days of testimony.

Jocelyn Cook

Charges against Maxwell

Prosecutors allege that between 1994 and 1997 she helped Epstein to groom girls as young as 14.

Maxwell has been charged with six counts of perjury and sex trafficking offenses:

Count one: Conspiracy to entice minors to travel to engage in illegal sex acts 
Count two: Enticement of a minor to travel to engage in illegal sex acts 
Count three: Conspiracy to transport minors with intent to engage in criminal sexual activity 
Count four: Transportation of a minor with intent to engage in criminal sexual activity 
Counts five and six: Perjury – the offence of wilfully telling an untruth or making a misrepresentation under oath.

The 17-page indictment against Maxwell accused her of grooming and befriending victims, normalizing inappropriate behavior, being present during abuse to put victims at ease, encouraging victims to accept Epstein's help, and encouraging victims to engage in sexual activity and taking part herself.

Ghislaine Maxwell at trial Tuesday

Ghislaine Maxwell entered the courtroom for the first time this week.

She showed up on Tuesday at around 1.30pm EST, according to The Independent.

She was seen at the defense table with her attorney Leah Saffian.

What does the 17-page indictment against Maxwell accuse her of?

The 17-page indictment against Maxwell accused her of grooming and befriending victims, normalizing inappropriate behavior, being present during abuse to put victims at ease, encouraging victims to accept Epstein's help, and encouraging victims to engage in sexual activity and taking part herself.

One accuser Jennifer Araoz said Maxwell was at the "center of his sex trafficking ring."

If convicted on all counts, Maxwell could face up to 80 years in prison.

Maxwell denies all accusations.

Why isn't the trial televised, continued

A federal court has some rules that allow some cameras in civil cases, but have barred broadcasting criminal cases since 1946 under the Federal Rules of Criminal Procedure Rule 53.

However, some to most state and criminal courts have allowed trial broadcasts on a case by case basis, sometimes earning plenty of ire from others.

Many complained that broadcasting trials, in turn, extended cases longer than they had to – saying it encouraged grandstanding from lawyers, judges and witnesses knowing they had a national audience.

Why isn't the Ghislaine Maxwell trial televised?

This mostly has to do with different jurisdictions having different rules regarding the publicity – and broadcasting – in courtrooms.

Recent trials like the acquittal of Kyle Rittenhouse in Wisconsin or the conviction of three men for the murder of Ahmaud Arbery in Georgia have been televised.

The two previous cases were conducted in county courts, meanwhile, Maxwell's trial is in federal court, which has different jurisdictional rules.

Jocelyn Cook

'They did it for justice'

During the prosecution's rebuttal on Monday, Assistant US Attorney Maurene Comey asked of the defense's claim that the Epstein accusers were in it for money, "Did that look fun? Why would they put themselves through that, when they've already gotten millions of dollars [from an Epstein settlement]," The Independent reported.

"They did it for justice, for the hope that the defendant would be held accountable for her role in shattering their lives," the prosecutor said.

Jocelyn Cook

'Ghislaine Maxwell is not Epstein'

The defense made their closing argument on Monday, The Independent noted.

Maxwell's attorney Laura Menninger began her closing for the defense by saying, "I am not here to defend Jeffrey Epstein. He is not my client."

"The US presented evidence like a sensational tabloid. These were things that Epstein did, perhaps, his crimes."

"But Ghislaine Maxwell is not Epstein."

Jocelyn Cook

Jurors ask for transcripts

The jury sent a note during deliberations on Tuesday that read, "We would like the transcripts/testimony of 'Jane,' Annie and Carolyn," The Independent reported.

They are three of four accusers who testified about alleged abuse in the Ghislaine Maxwell case.

The judge said the transcripts were being sent to the room where the jury is deliberating.

Jocelyn Cook

Two dozen prosecution witnesses testified

Before closing arguments were made, 24 prosecution witnesses testified.

Four of those witnesses were women who alleged they were victims of abuse by Epstein with the help of Maxwell.

Prosecutor Alison Moe told the jury: "These women know what happened to their own bodies.

"Your common sense tells you that being molested is something you never forget, ever."

Jocelyn Cook

Jury deliberating

The jurors in the Ghislaine Maxwell case started their first full day of deliberations on Tuesday morning.

They launched deliberations at around 5pm on Monday, but deliberated for under an hour before ending for the day.

Jocelyn Cook

What has Ghislaine Maxwell been accused of?

Maxwell is accused of acting as a "madam" for Jeffrey Epstein, US court documents previously revealed.

Prosecutors allege she had a history of giving powerful men access to women.

A defamation case involving Virginia Giuffre claims Prince Andrew slept with her three times, and that she was recruited by Maxwell in 1999 where she was introduced to Epstein.

Jocelyn Cook

Who is Ghislaine Maxwell?

Maxwell is the former girlfriend of notorious pedophile Jeffrey Epstein.

She was arrested by the FBI in July 2020 in Bedford, New Hampshire.

Maxwell is accused of having a role in Epstein's sex trafficking ring of underage girls.

Jocelyn Cook

When will the trial start Tuesday?

Jurors are set to meet again on Tuesday, December 21 at 9am for the Ghislaine Maxwell case.

They will do deliberations at that point, which could take hours or days to complete.

Danielle Cinone

'She groomed them'

During closing arguments on Monday, Assistant US Attorney Alison Moe told the jury, "Ghislaine Maxwell was dangerous. She was a grown woman who preyed on vulnerable kids," according to The Independent.

Ms Moe added, "Maxwell ran the same playbook again and again. She groomed them. She caused deep and lasting harm to young girls. It is time to hold her accountable."

"The proof is in. It's clear. It's consistent and only points to one conclusion: Maxwell is guilty," she added, before going into "eight different reasons" Maxwell should be convicted.

Danielle Cinone

How long will the jury deliberate?

It's anyone's guess how long the jury in the Ghislaine Maxwell case will deliberate on the charges against her.

They were expected to begin deliberations on Monday following closing arguments from both the prosecution and the defense.

But the jury could take just hours or several days to complete deliberation.

Danielle Cinone

When did jury deliberations begin?

Jurors in Ghislaine Maxwell's trial began deliberating on Monday afternoon — following approximately six hours of closing arguments.

The jury obtained the case just minutes before 5pm after two prosecutors and a defense lawyer made their closing arguments.

It comes after 12 days of testimony.

Danielle Cinone

Ghislaine Maxwell's romantic history, continued

According to a 2009 deposition, several of Epstein's household employees testified that Epstein referred to Maxwell as his "main girlfriend."

It is unclear exactly when or if their relationship went from romantic to platonic before he was jailed for soliciting a minor for prostitution in 2008.

Following his initial release, the two were no longer seen in public together.

Maxwell was then linked to the founder of Gateway Computers, Ted Waitt. The two attended Chelsea Clinton's wedding together in 2010, and Maxwell reportedly helped Waitt to renovate a luxury yacht, Plan B, before they eventually split.

While the exact time and date of the wedding is unknown, Maxwell and Borgerson have been married since 2016.

Danielle Cinone

Ghislaine Maxwell's romantic history

While Maxwell has not been married prior to her nuptials with Scott Borgerson, she has been linked to a series of high-profile men over the years.

In the 1990s, Maxwell dated Count Gianfranco Cicogna, an Italian aristocrat and millionaire. According to reports, the two ended on bad terms.

Following her relationship with Cicogna, Maxwell began dating Jeffrey Epstein, a convicted sex offender who killed himself while behind bars in 2019.

Danielle Cinone

Accuser claimed Epstein taped island visitors

One of Maxwell's accusers, Sarah Ransome, has said that Jeffrey Epstein had hidden cameras on his island.

Ransome said that Epstein's high-profile friends, including Prince Andrew, were monitored by hidden cameras.

"I once lit a cigarette and Jeffrey, who hated smoking, came out of nowhere," she told the Mail on Sunday.

"When I tried to escape I purposely chose a remote spot yet Ghislaine and security guards were there instantly.

"Jeffrey once told me, 'I have tapes of every person who has ever been on my properties.'"

Danielle Cinone

Virginia Roberts' claims

Virginia Roberts Giuffre, as she's now known, has claimed she had sex with Prince Andrew in a toilet when she was 17 after he had allegedly plied her with vodka in a posh London club.

The royal has vehemently denied the accusations against him, branding them "false" and "without foundation."

Danielle Cinone

Who is Virginia Giuffre?

Virginia Giuffre is 38-years-old and from Sacramento, California.

She is married to Robert Giuffre and has three children.

She is known for being a public victim of Jeffrey Epstein's sex trafficking ring, and has allegedly been trafficked to Prince Andrew.

Giuffre is an advocate of justice for sex trafficking survivors, and she created a non-profit organization called Victims Refuse Silence, which is based in the US.

Source: Read Full Article