Horror moment fighter jet bursts into flames after crashing during airshow fly-past leaving two dead | The Sun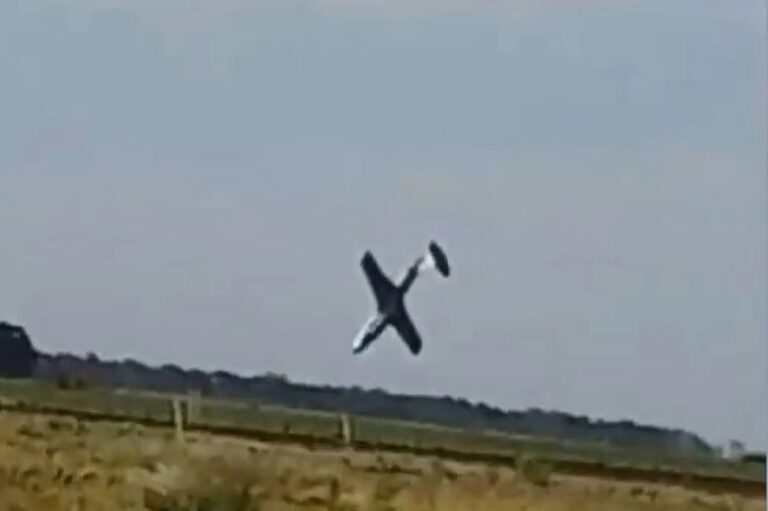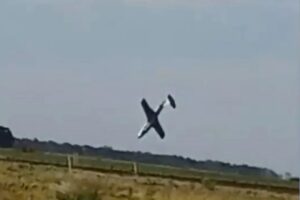 THIS is the terrifying moment a fighter jet crashes and bursts into flames, killing its two-man crew.
The military training jet had been performing at an airshow display in Villa Canas, Santa Fe province, Argentina before the disaster struck.
Both the pilot, Gastón Vanucci, and his co-pilot, Nicolás Skares, died before rescuers could reach the plane.
The horror crash happened just moments after the jet performed a very low level pass of the crowd.
Spectator video footage of the performance on November 12 shows the 500mph aircraft making a pass over the runway as it thrilled audience members.
But seconds later, the jet banks to the right to perform a loop-the-loop stunt and, as it seems, fails to pull up in time.
read more world news
'CRITICAL STAGE'
Israel may storm Hamas tunnels in HOURS to save hostages, negotiator says
GAZA HORROR
We are drowning in sorrow, say Brits with loved ones facing death in Gaza
As the crowd gasp in horror, the jet hurtles down toward the ground and bursts into flames as it smashes into a field yards from a busy road.
The aircraft was a Soviet-era L29 Dolphin military training jet.
L29s became a mainstay of Soviet air forces across communist eastern Europe after they came into production in 1959.
The Czech-made two-seaters were used to train combat pilots and were often adapted for combat roles as fighter bombers.
Most read in The Sun
WHERE EVIL LAY
Hamas 'hospital base' revealed as IDF video shows lair filled with weapons
hard time
Jonnie Irwin in heartbreaking update as terminally ill star reveals hospital dash
PLAYING VARD
Becky humiliated Jamie racking up £3m court bill and now she's splashing cash
jungle vips
First look at I'm A Celebrity 2023 line up as stars head to camp
Villa Canas Fire Chief Horacio Pereyra told local media that the plane "crashed a few metres from where the public was witnessing the spectacle".
Pereyra said the jet "made a low flight and when it finished crossing the runway at one of the runways, it made a half spin and then plummeted to the ground."
Officials at the air club hosting the display said: "The plane made a low flight over the post and when it was leaving, while making a turn, it landed on its end.
"Two people were aboard the plane, which is a combat aircraft. It is a Russian plane with a pilot and a passenger in the back."
Villa Canas mayor Norberto Gizzi said: "We are all moved by the event and stunned because everyone who was at the event was surprised to see how the plane fell."

Source: Read Full Article